Oculus To Make VR Mainstream With Cheaper Device, Video Content
Facebook is trying to make virtual reality mainstream with Samsung unveiling a headset that brings the technology to its latest smartphones cheaper than before and online video services like Netflix and Hulu jumping into the format.
Facebook's Oculus will sell movies, video games and streaming services via its virtual reality headsets, the company announced during a presentation in Hollywood on Thursday. Partners include 21st Century Fox Inc. and Lions Gate Entertainment Corp., Minecraft and video game service Twitch Interactive, as well as streaming services such as Netflix, Hulu, Vimeo and Tivo.
Starting today, Netflix customers can watch their entire catalog of original series, documentaries and films on Gear VR.
Fox said it was the first major studio to sell movies in the Oculus store. Beginning next week, users will be able to purchase more than 100 movies from the studio, including "Alien" and "X-Men: Days of Future Past."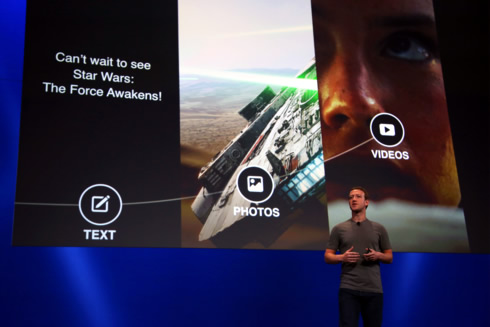 Lionsgate is bringing a slate of current blockbusters and classic library titles including The Hunger Games: Mockingjay - Part 1 and Insurgent.
Minecraft: Windows 10 Edition, will support Oculus Rift and will be available for purchase in both the Windows Store and the Oculus Store this spring. You'll be able to play Minecraft: Windows 10 Edition in Creative or Survival mode – in full 3D. And, as with all versions of Minecraft, Minecraft: Windows 10 Edition supports multiplayer.
New made-for-VR games are launching on Gear VR, including Land's End by UsTwo, Gunjack by CCP Games, and Smash Hit by Mediocre. In addition, Oculus Arcade for Gear VR brings more than 20 classic games from Sega, Warner Bros. Midway, and Bandai Namco into your own virtual arcade. Many favorites like Sonic the Hedgehog, Gauntlet, Spy Hunter, and Pac-Man will be available when Oculus Arcade launches later this year.Samsung unveiled a new version of the headset that will cost $99. The latest edition of the Gear VR is compatible with even more smartphones, including the Galaxy Note 5, Galaxy S6 edge+, S6 and S6 edge, leveraging each device's super AMOLED display to provide the color, clarity and performance needed for a virtual reality experience.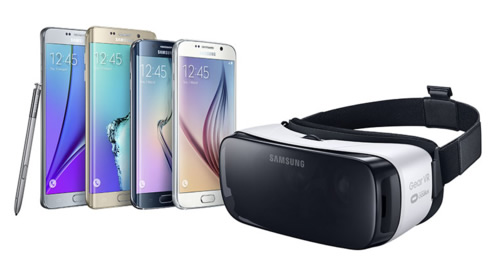 The Samsung Gear VR is 22 percent lighter than previous Gear VR Innovator Edition, and includes new foam cushioning to make the device more comfortable to wear. In addition, the Gear VR's touchpad has been improved, providing greater control.Samsung Gear VR will be released in Noovember.Facebook will begin to sell the Oculus Rift, its first consumer virtual reality headset, early next year. It will cost about $1,500, including the computer required to run the device.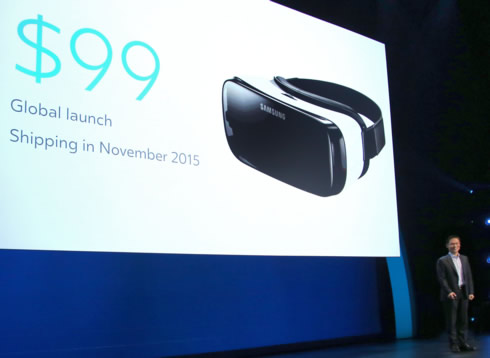 Meanwhile, Oculus said it would begin a certification program dubbed "Oculus Ready" so consumers can look for a sticker that will identify which computers support its Oculus Rift headset, which is due to come out early next year. Asus, Dell and Alienware will have certified models that cost less than $1,000. These rigs will be ready to run the consumer Oculus Rift when it launches in Q1 2016, with at least the minimum specs of 8GB RAM, an Intel i5 processor and NVIDIA GTX 970 / AMD 290.
Oculus also showed off some of the games coming to the Rift, including Gang Beasts, Adr1ft, The Vanishing of Ethan Carter and Battlezone. For developers, version 1.0 of the Oculus Rift software development kit launches in December. A second SDK, this one specific to Oculus' Touch motion controls, will be available to developers before the Rift launches in 2016. Oculus Touch will launch with Oculus Medium, a 3D sculpting tool.
Oculus Medium lets you use the Touch controllers to reach out and create works of art in virtual reality. Medium will be shipping alongside Touch in Q2.
8 new games coming to Oculus Touch, including:
Final Approach by Phaser Lock Interactive
Moon Strike by Big Dorks
Pulsar Arena by ZeroTransformation
Job Simulator by Owlchemy Labs
I Expect You To Die by Schell Games
Nimbus Nights by Otherworld Interactive
Dead & Buried by Oculus Studios Team
Surgeon Simulator by Bossa Studios
Epic also debuted a new Oculus Touch demo, 'Bullet Train', a world-scale VR gunfight experience allowing you to control your speed in bullet time.
Samsung Gear VR Product Specifications
Dimension / Weight: 201.9 x 116.4 x 92.6 mm / 310gSensor: Accelerator, Gyrometer, Proximity (Mount/Unmount Detection)FOV Field of View: 96 degreesIPD Coverage: 54 ~ 70 mm (Fixed Lenses)Color: Frost White
Compatibility: microUSB connection to the Galaxy Note 5, S6 edge+, S6, S6 edge