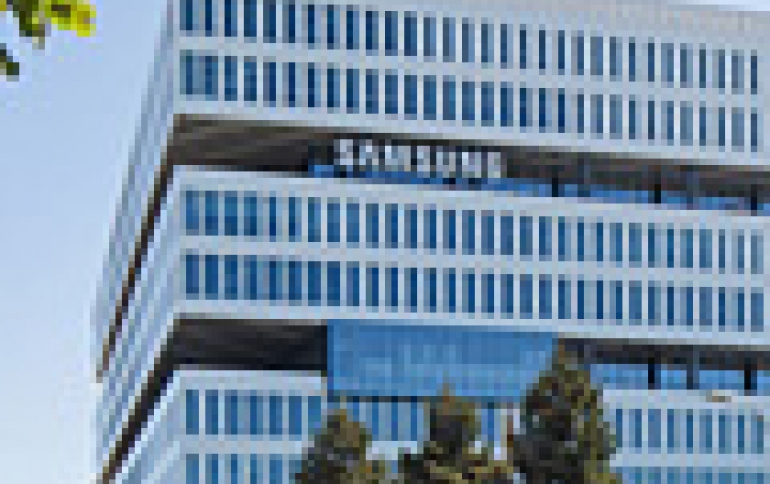 Samsung Opens New Semiconductor Component Headquarters for Americas
Samsung Electronics on Thursday officially opened a new campus as the headquarters for its semiconductor operations in the Americas. Now home to R&D, marketing, sales and other teams, the new LEED-certified (Leadership in Energy and Environmental Design) 1.1 million-square-foot building will serve as a hub for technologies in areas such as memory, logic, LED, displays and more.
Samsung Semiconductor's new North American headquarters in San Jose, CA is a ten-story building with approximately 1.1 million square feet of space. The building stands 170-feet high.
The facility is composed of a series of two-story office "buildings" stacked on top of each other, each separated by "green floors" with gardens and recreational spaces that are part of an effort to re-introduce the natural environment in office architecture.
Employees can take a break in the peaceful courtyard located in the center of the building, one of the several open spaces around the facility.
The bulding features floor-to-ceiling windows, an open space design, a modern food court for employees, and more.