Oculus Starts Offering Discounted Computers To Early Virtual Reality Adopters
Facebook is offering discounts on PCs people will need in order to use the Oculus Rift virtual reality headset, as the headset only costs $600. Facebook will start taking preorders for discounted Oculus-PC bundles. Some high-powered gaming computers from Asus, Dell and Alienware will be sold for as much as $200 less than their normal price when purchased with an Oculus Rift.
Starting February 16 at 8am Pacific Time, consumers can pre-order Oculus Ready PC and Rift bundles from Best Buy, Amazon, and the Microsoft Store, starting at $1499.
All bundles include an Oculus-certified PC and everything that comes with Rift – the headset, sensor, remote, an Xbox One controller, EVE: Valkyrie Founder's Pack, and Lucky's Tale.
The Oculus Rift requires more powerful PCs that those found in most people's homes today. To get the full Rift experience, you'll need a PC with at least an NVIDIA GTX 970 or AMD 290, Intel i5-4590, and 8GB RAM. Apart from the recommended spec, the Rift requires:
Windows 7 SP1 or newer
2x USB 3.0 ports
HDMI 1.3 video output supporting a 297MHz clock via a direct output architecture
The reason is simple: A traditional 1080p game at 60Hz requires 124 million shaded pixels per second. In contrast, the Rift runs at 2160×1200 at 90Hz split over dual displays, consuming 233 million pixels per second. At the default eye-target scale, the Rift's rendering requirements go much higher: around 400 million shaded pixels per second. This means that by raw rendering costs alone, a VR game will require approximately 3x the GPU power of 1080p rendering.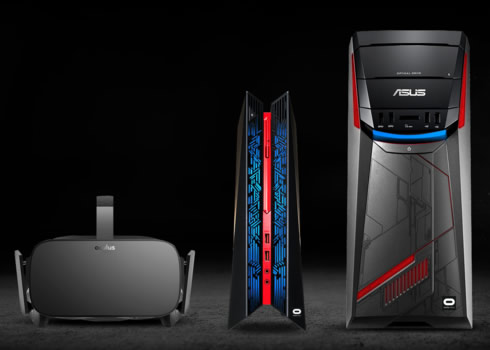 The PC makers are hoping that interest in virtual reality could drive demand for high-powered PCs. However, the latest discounts mean that someone is losing money every time one of these bundles is sold - possibly the PC hardware makers. After all, the discounts are available only in "limited quantities."
Facebook seems to be willing to lose money to get virtual reality headsets onto the faces of as many new customers as possible. It can recoup those losses later with software sales, advertising, or something else.
In the meantime, other VR players are offering cheaper alternatives to the Oculus Rift, with the ost important to be HTC's Vive and Sony's Playstatio VR.