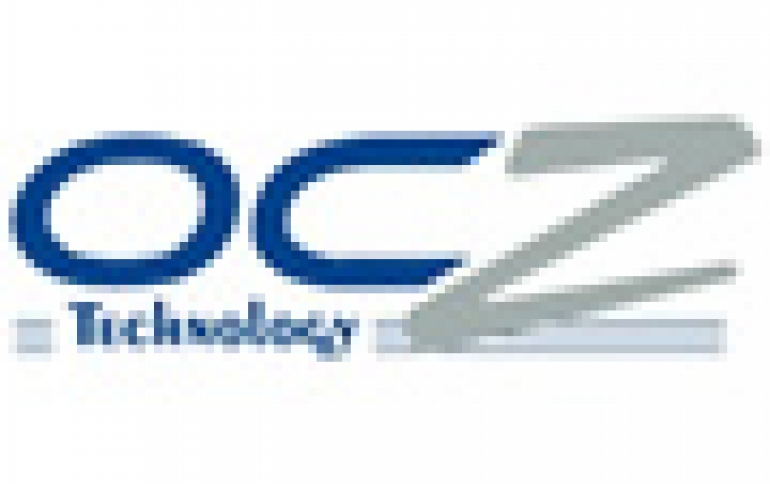 OCZ and Symwave Partner to Deliver USB 3.0 External SSD
OCZ Technology and Symwave today announced a partnership to deliver next generation USB 3.0 solutions at the International Consumer Electronics Show (CES) in Las Vegas, Nevada from January 7-10, 2010. The first outcome of this partnership is a high-performance external Solid State Drive (SSD) storage product.
"Thanks to Symwave's industry leading USB 3.0 storage controller, our external SSD device delivers 10x the transfer rate of USB 2.0 at 5Gb/s, as well as several "green" improvements including superior power management and lower CPU utilization," said Eugene Chang, Vice President of Product Management at the OCZ Technology Group.
OCZ and Symwave's demonstrations will take place in January during CES at both the Aria Hotel and Hilton Hotel (suite 2900).
SSDs are currently limited by the SATA 3.0 Gbps interface. This has led several SSD manufacturers to focus on PCIe-based SSDs to boost performance. Earlier this month,
Super Talent Technology announced
a SuperSpeed USB 3.0 RAIDDrive, which supports transfer speeds up to ten times faster than USB 2.0 drives.
Symwave has already showcased consumer product application of USB 3.0 at the International Consumer Electronics Show (CES) in Las Vegas, earlier this year, together with Seagate.
Freecom, a Mitsubishi Kagaku Media company, also
announced last month
the 'Hard Drive XS 3.0' - the first external hard drive in the world to offer 'SuperSpeed USB' technology.