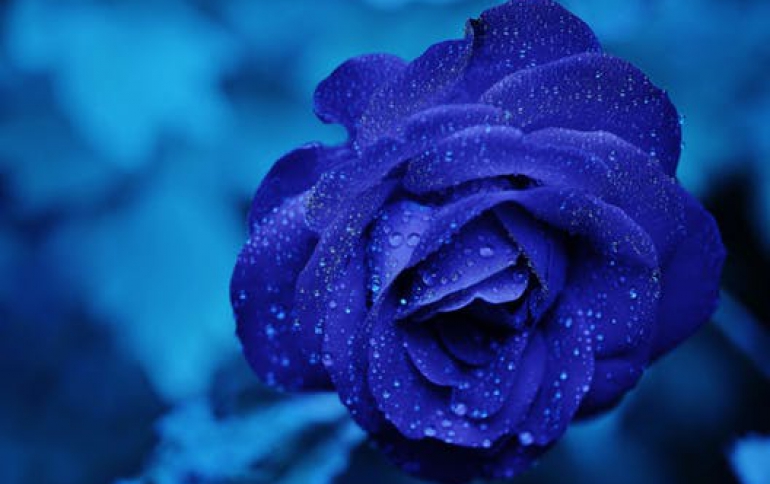 OCZ Introduces New Flex EX Performance Memory Series, Including the Air or Water Cooled DDR2 4GB Kit
OCZ Technology today unveiled the Flex EX memory series, featuring fast speeds demanded by enthusiasts in an updated compact form factor to maximize memory configurations on the motherboard. These premium high-density modules operate at fast DDR2 and DDR3 speeds to run the latest memory-intensive games and applications, and offer enthusiasts the thermal management necessary for the stability and performance on high-end gaming and overclocking systems.
The Flex EX series feature frequencies up to DDR3-2000, and DDR2-1200 as the fastest DDR2 4GB kit available.
The OCZ Flex EX thermal management solution enables high-frequency memory to operate within an optimal balance of extreme speeds and low latencies without the high temperatures that inhibit or damage the module. Each Flex EX memory module features the integrated liquid injection system design which originated in the OCZ Flex XLC (Xtreme Liquid Convection) Series. This latest series was engineered with a "flexible" all-aluminum design to give enthusiasts the option to run the modules water-cooled or passively via the array of aluminum fins, and the concurrent use of both options promotes maximum heat dissipation.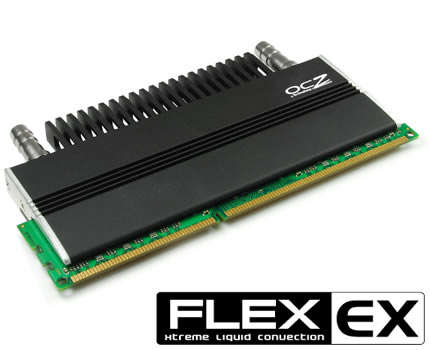 The new Flex EX series will be initially available in these solutions for gamers and overclockers utilizing water or passive cooling:
OCZ PC2-9600 Flex EX 4GB (2x2GB) 1200MHz CL 6-6-6-18 @ 2.2V
OCZ PC2-6400 Flex EX 4GB (2X2GB) 800MHz CL 4-4-3-15 @ 2.1V
OCZ PC3-12800 Flex EX 4GB (2x2GB) 1600MHz CL 7-6-6-24 @ 1.9V
OCZ PC3-16600 Flex EX 4GB (2x2GB) 2000MHz CL 8-8-8-30 @ 2.0V
The Flex EX modules are optimized for the latest platforms and will be available in 4GB (2x2048MB) dual channel kits.