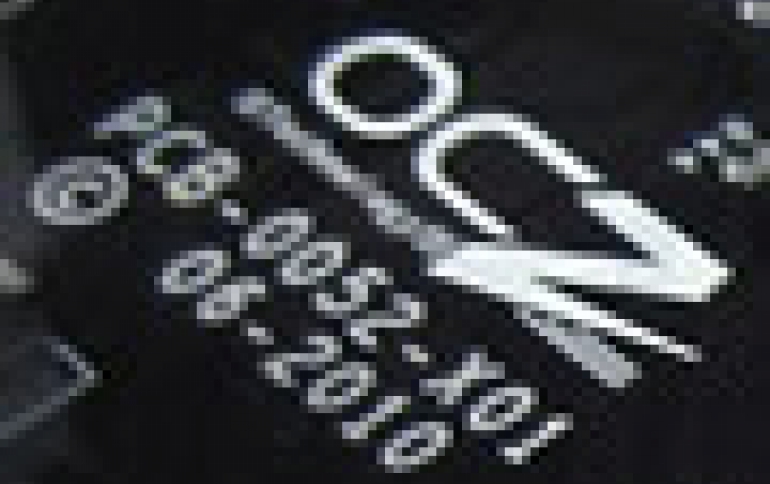 OCZ Launches Second Generation Revodrive PCI-express SSD
OCZ Technology today aunched The RevoDrive X2 PCI-Express SSD, a follow-up to the launch of the first RevoDrive, with increased performance and capacity to serve high-performance computing consumers. The RevoDrive X2 upgrades the original architecture to deliver speed up to 740MB/s and up to 120,000 IOPS, nearly triple the throughput of other high-end SATA-based solutions with a substantial reduction in the total cost of ownership (TCO) to the consumer. The product is available now through OCZ?s global channel.
"The original OCZ RevoDrive SSD was designed to be the first high-performance, bootable PCIe SSD solution and has become a popular choice for demanding computing applications that require faster, more reliable storage," said Ryan Petersen, CEO of OCZ Technology. "We are excited to introduce the RevoDrive X2, which delivers both increased performance and capacity, making the RevoDrive X2 a viable option for a wide spectrum of applications that include professional graphic design, multimedia rendering, and workstations."
The RevoDrive family gets its edge by eliminating the SATA II (3Gbps) bottleneck and leveraging a PCIe x4 interface to exploit the full potential of current flash technology. Like the original RevoDrive, the X2 uses an onboard RAID 0 design, but it also employs four SandForce-1200 controllers versus two in the original to maximize data access and bandwidth. In addition, the RevoDrive X2 is bootable, to ensure quicker start-ups and load times compared to mechanical hard drives, a major plus for workstation PCs. The RevoDrive X2 thrives in a wide range of computing environments including demanding database and server applications as well as multi-media creation and management. Available in 100GB to 960GB capacities, the OCZ RevoDrive X2 provides ample room for data warehousing, applications, multimedia files, and operating systems.
Specifications
* Available in 480GB to 960GB (1TB) capacities
* PCI-Express interface (x4)
* For use as primary boot drive or data storage
* 4 x SATA
* Internal RAID 0
* 181.07 (L) x 21.59 (W) x 125.08mm (H)
* Shock Resistance: 1500g
* Seek Time: 0.1 ms
* Operating Temp: 0°C ~ +70°C
* Storage Temp: -45°C ~ +85°C
* Power Consumption: 3W Idle, 8W active
* MTBF: 2,000,000 hours
* 3-Year Warranty
* Compatible with Windows XP 32/64, Vista 32/64, Windows 7 32/64
100GB-160GB Max Performance
* Read: Up to 740 MB/s
* Write: Up to 690 MB/s
* Sustained Write: Up to 550 MB/s
* Random Write 4KB (Aligned): 100,000 IOPS
240GB-960GB Max Performance
* Read: Up to 740 MB/s
* Write: Up to 720 MB/s
* Sustained Write: Up to 600 MB/s
* Random Write 4KB (Aligned): 120,000 IOPS