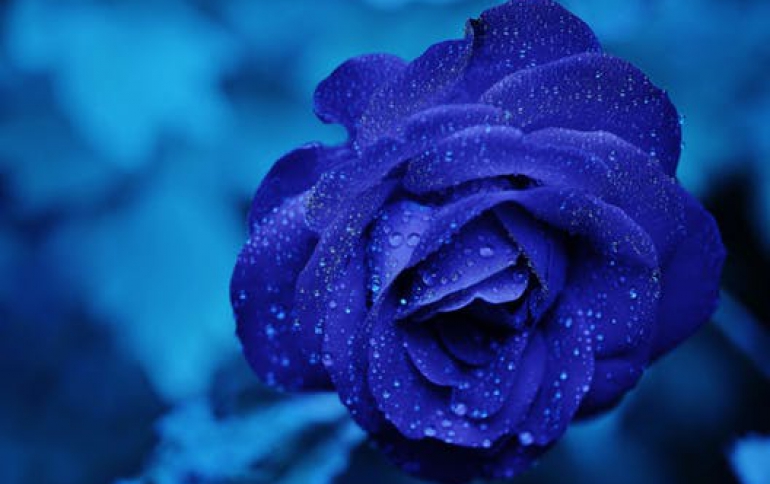 OCZ Shrinks Nand Die To Offer More Affordable SSDs
OCZ Technology today announced it is the first SSD manufacturer to successfully complete the transition to 2Xnm NAND flash-based storage solutions. "OCZ is constantly exploring ways to not just advance solid state drive design but also make the technology more affordable, while maintaining high performance and reliability standards," said Ryan Petersen, CEO of OCZ Technology Group. "We are excited to complete the transition to the next generation 2Xnm NAND components which reiterates our strategy of producing high performance SSDs at the most attractive price point available for consumer applications."

As the industry transitions to a 2Xnm fabrication process, SSDs are expected to become more accessible for consumers, and to ultimately replace traditional mechanical hard drives over the next few years.

However, OCZ's latest 25nm SSDs feature less capacity than the corresponding and typically equal in physical size 32nm models. In addition, the 25nm SSDs may also have inferior performance. The reason for that is that the new high-density 25nm NAND flash has less write-cycle endurance. To cope with the situation, OCZ reserves additional space for long-term performance and reliability (over-psovisioning.)

"Some 2Xnm-based SSD configurations may see a difference in the IDEMA (International Disk Drive and Equipment Materials Association) capacity, particularly lower density drives, due to the higher 64 Gbit die density of 2Xnm flash solutions," OCZ said. "This is due to the need to reserve additional space for the drives' sophisticated performance and reliability features which provide real world benefits and are not offered by many other manufacturers. These features include RAID-like data protection and recovery in the event of flash block malfunction, as well as advanced wearleveling to enhance the SSD's endurance and lifespan. Due to the use of higher density chips, the quantity of blocks reserved for this functionality doubled as we reserve a single plane of flash for additional redundancy," the company added.

OCZ has issued a response to its customers who were complaining for getting new and supposingly more advanced SSDs that are actually inferior to the existing 32nm models. The company introduced a program through which customers can trade in their 64 Gbit die-based drive (25nm) and receive a credit toward the more expensive 32 Gbit die-based drives (32nm). OCZ plans to release a software tool next week that will help consumers identify whether a drive has has 32Gbit or 64Gbit NAND Flash memory.

Here is OCZ's response:

"Many users familiar with SSD technology understand that over-provisioning flash is designed to increase, not only the life of the SSD, but the performance of the SSDs; however, OCZ is sensitive to issues particularly related to RAID arrays where capacity alignment becomes critical for optimal functionality. Even the smallest variance in size can create issues. In order to help resolve issues such as this and to clarify the situation we are disclosing (for vendor ordering purposes) the part number significance for our SSD capacity configurations. While we cannot guarantee (primarily due to price variance) that all of these parts are available at retailers, we as a company will extend our efforts to make these parts available throughout our Global channel. In addition, we'd like to point out to our customers that these products have always remained in production and are readily available directly from OCZ.

We should note that this only effects smaller capacity drives with the "E" series of firmware. Non "E""drives have no capacity variance and higher capacity drives also have no variance.

For those customers that have already purchased an "E" part and wish to move to a 32 Gbit die based drive solution, OCZ will offer a program in which customers can trade in their "E" drive and receive a credit towards the more expensive 32 Gbit die‐based drives. Customers only need to pay the difference in the raw NAND price and OCZ will ship the replacement drive once the original "E" drive is received. If you are interested in an exchange please contact an OCZ customer service representative and we will be happy to assist you."

OCZ added that it would continue to offer the older flash technology in select SSD products with a higher price per gigabyte. All of OCZ's 2Xnm-based SSDs carry the same warranty as the earlier 3Xnm versions, the company said.