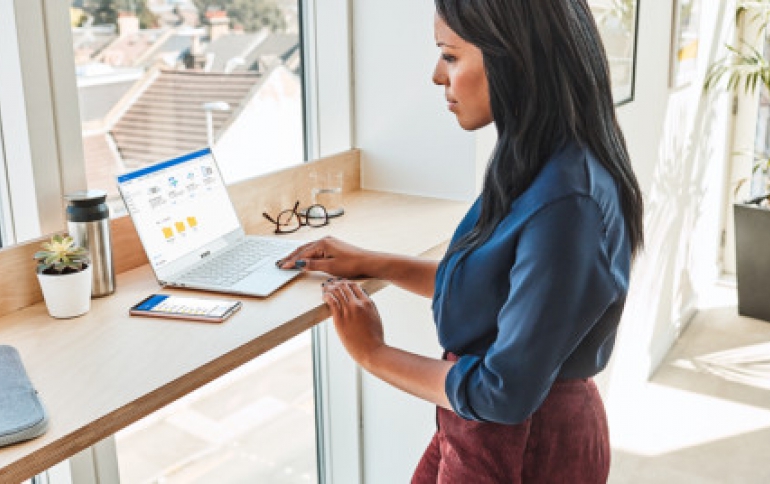 OneDrive Gets Additional Storage
Microsoft is introducing changes to the OneDrive pricing and storage plans.
The company is increasing the amount of storage in the OneDrive standalone plan from 50 GB to 100 GB4 for the same $1.99 per month. That's enough space to store over 50,000 pictures (at 2 MB per photo). This new plan will roll out soon. If you're currently using our 50 GB plan, you'll automatically get 50 GB more storage added to your account at no additional cost.
For Office 365 customers, Microsoft is changing up how it offers storage to those with Office 365. Along with the 1TB of storage that comes with an Office 365 subscription, users can now get an additional 1TB (so 2TB total) for $9.99 a month. You can add storage in 200GB increments to your account, starting at $1.99 a month for the first 200GB of additional storage.
Microsoft plans to introduce the new additional storage plans for Office 365 in the coming months. But despite the changes, prices may still be considered slightly expensive considering the fact that other services like Dropbox, iCloud, and Google Drive offer similar 2TB storage plans for less, without having to pay for Office 365.
OneDrive Personal Vault
With the growing presence and sophistication of online threats, it's increasingly important to have the right protection and tools to help safeguard your devices, personal information, and files from being compromised.
Microsoft also announced the OneDrive Personal Vault—a new layer of security coming to your OneDrive personal account to protect your files.
Personal Vault is a protected area in OneDrive that you can only access with a strong authentication method or a second step of identity verification, such as your fingerprint, face, PIN, or a code sent to you via email or SMS. Additionally, Personal Vault can be unlocked with the Microsoft Authenticator app.
All your documents, photos, and videos in Personal Vault are easy to access on Onedrive.com, your PC, or capable devices.
Personal Vault adds file encryption at rest and in transit, suspicious activity monitoring, ransomware detection and recovery, mass file deletion notification and recovery, virus scanning on download for known threats, and version history for all file types.
You can use the OneDrive for mobile app to scan documents, take pictures, or shoot video directly into your Personal Vault.
On Windows 10 PCs, OneDrive syncs your Personal Vault files to a BitLocker-encrypted area of your local hard drive. And like all files in OneDrive, the contents of your Personal Vault are encrypted at-rest in the Microsoft cloud and in-transit to your device. For further protection on mobile devices, Microsoft recommends that you enable encryption on your iOS or Android device.
Personal Vault automatically relocks on your PC, device, or online after a short period of inactivity. Once locked, any files you were using will also lock and require reauthentication to access.
These new capabilities are available to people who use OneDrive on the web, with our mobile app, or on a Windows 10 PC. Personal Vault will begin rolling out soon in Australia, New Zealand, and Canada and will be available to everyone by the end of the year.
If you already have OneDrive, Personal Vault will appear as a feature update when it launches later this year in your region.