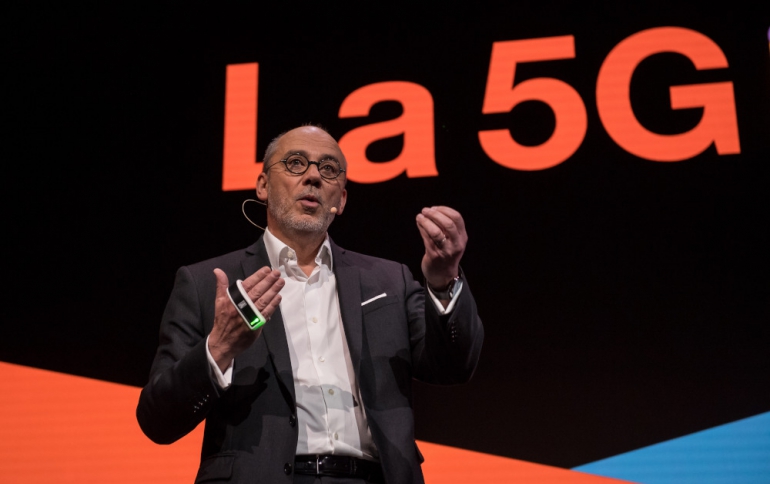 Orange Chooses Nokia and Ericsson for French 5G Network
Orange, France's biggest telecoms company, said it had chosen Nokia and Ericsson to deploy its 5G network in mainland France.
"For Orange, the deployment of 5G represents a huge challenge and is one of the main priorities of our Engage 2025 strategic plan," said Orange France CEO Fabienne Dulac.
"We are delighted to be pursuing our partnerships with both Nokia and Ericsson, two key long-term partners, in order to develop a powerful and innovative 5G network," added Dulac.
Earlier this week, the European Union followed Britain's example in allowing members to decide what part Huawei can play in its 5G telecoms networks and resisting pressure from Washington for an outright ban.
Nokia will provide Orange, for a broad part of France, with a range of products and services from its end-to-end 5G portfolio, including Single Radio Access Network (RAN) technology, advanced automation tools, a network management solution and associated professional services.
Nokia will initially support Orange's 5G commercial launch by enabling the rollout of its SRAN network to 5G through software upgrades, streamlining the initial steps to build 5G. It will also introduce 5G New Radio (5G NR)-based AirScale hardware, and software for the new 5G frequency bands.
Ericsson 5G RAN products and solutions from the Ericsson Radio System portfolio will be deployed in the Orange network in the North-East, South-West and Ile de France/Paris regions of France.
Deployment will begin as soon as possible so that the Orange France 5G network will be ready to launch 5G services when the frequencies are made available during 2020.