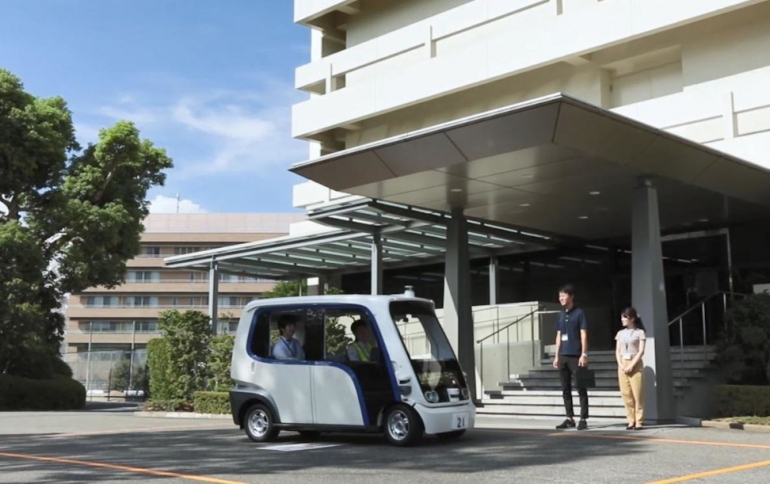 Panasonic to Launch Ride-sharing Service With Autonomous Vehicles
Panasonic plans to launch ride-sharing services to small towns using small autonomous electric vehicles in 2021.
The company has already started providing rides this month for its more than 14,200 employees at its headquarters in Osaka Prefecture.
The service covers a total distance of 2.4 km (approx. 21 minutes). It offers a flexible operation schedule according to the demand (maximum 4 seats, minimum 10 minutes interval, maximum 40 round trips.)
Using a low-speed (20km/h), small vehicle, Panasonic developed an automated driving system that utilizes a highly accurate deep learning human recognition technology. Each autonmous vehicle can be remotely monitored (audio and video) and even controlled if necessary.
"We are not trying to make high-speed autonomous cars because we are not an automaker. We would like to create slow and human-friendly mobility," a company official said.
Panasonic expects the new services to be introduced in theme parks or venues for large events such as the 2025 World Exposition in Osaka.