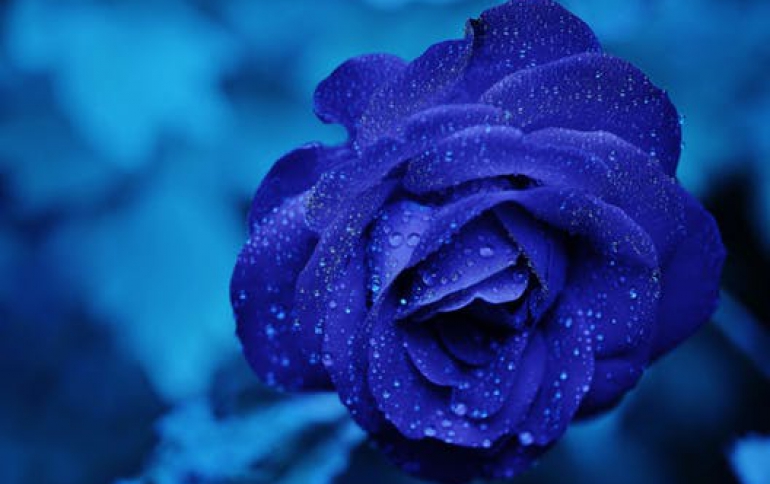 Pay radio gets personal
The first rule of techno-pop: Any popular, free medium will eventually be ruined by ads, repetition and lowest-common-denominator junk. It happened to network TV, it happened to the Web and it certainly happened to radio.
The second rule: Any free medium that has been ruined by ads will eventually encounter competition from a not-free alternative. It happened with cable TV and, more recently, satellite radio.
It may blow your mind to think that more than 4 million people are now paying $10 or $13 a month just to listen to the radio. (Those are the fees for XM and Sirius Satellite Radio. Discounts are available if you pay in advance, own more than one radio and so on.)
Truth is, though, that what they're getting isn't very much like radio at all. They're getting 65 music channels, free of commercials and endless teenybopper-top-10 repetition, and 40 to 50 talk channels. (The talk channels have some ads, but nowhere near the average of 20 minutes per hour that you'll hear on AM radio.)
Because they don't have to appeal to a mainstream audience to attract advertisers, the expert-fanatic channel hosts can "narrowcast" tightly targeted musical styles (like pop, acoustic, hip-hop, country, movie soundtracks, classical) and nichey talk topics (like comedy, sports, advice, old-time radio dramas, audio books, religion and children).
Satellite radio subscribers can also glance at the radio itself to see the name of the current song, performer and channel name. The sound is better than FM radio, though not as good as a CD or an iPod. And because the signal emanates from space, you don't lose the station as you drive from city to city. The exception: The signal fades whenever the radio can't see the sky for more than five seconds, like in a long tunnel. The exception to the exception: In big cities, ground-based repeater antennas keep the signal going even in the concrete canyons.
Let's have a hand
Until recently, you could buy satellite receivers in several sizes and shapes, like car dashboard installations, stereo components and boomboxes. But now there's a self-contained, handheld format that offers a whole new set of possibilities.
The first pocket-size satellite radio, available for XM radio only, is called the Delphi MyFi. It will be joined later this year by additional models for XM and Sirius. That's good, because the rivals offer different services. XM has Major League Baseball and 24-hour traffic and weather reports for 21 major cities; Sirius has the National Football League, some National Public Radio, traffic and weather for 10 cities and, coming soon, Howard Stern.
Imagine having a gadget the size of an iPod, but with 120 thematic playlists that draw from every song ever recorded. Imagine the freedom of listening in your car, at home or just walking along the street. Imagine having a five-hour radio recorder built in, so that you can listen even indoors without an antenna.
Now keep on imagining; the Delphi MyFi isn't all that.
For starters, it's not the size of an iPod. It's larger and heavier, closer to half a sandwich than to a deck of cards. (On the plus side, that size accommodates a huge, black-and-white screen filled with legible, useful readouts.)
The MyFi is nowhere near as simple and self-contained as an iPod, either. It has 22 brightly illuminated buttons, including 10 numeric keys, and a thumb wheel on the side. Its box contains so many attachments and parts, you feel like you're opening the Sopwith Camel biplane model kit you got for your 10th birthday.
Those 20 accessories include three antennas. One is for use indoors next to a window. One is tiny and magnetic, for use on the roof of your car. The third, if you can believe it, clips to your body so you can keep the MyFi in your pocket when you're out hiking, mountain climbing or shoveling snow. (You don't always need this human-clipped antenna. The radio's internal built-in antenna is often sufficient, especially if you keep the MyFi upright and exposed to the sky-- attached to your belt with the included clip, for example.)
The scuttlebutt online is that a number of people bought the MyFi and then returned it. Their comments make clear, though, that they were primarily unhappy with its reception. Clearly, many didn't understand that the radio doesn't work unless it can see the satellite, meaning there's generally no reception indoors unless you trail the long antenna wire to a window. MyFi may be billed as a handheld portable radio, but it still relies on a direct line of sight to the sky.
The accessory cornucopia also includes three ways to attach the MyFi to your car's dashboard, and two ways to play it through your car's sound system: a built-in FM transmitter, which is supposed to send the sound to an unused frequency on your car's radio, and a tape player cassette adapter. FM transmitters are notoriously iffy--in my case, the MyFi's built-in one never did work--but, although the sound quality may not please the most discerning audiophiles, the cassette-adapter approach works 100 percent of the time.
TiVo for radio?
The MyFi's biggest breakthrough is its built-in recorder, which works something like a TiVo for radio. When you hear a song or a talk show you like, you can tap a button to record it; you can also program the radio to record shows unattended on a timer (maximum: two recordings). The memory holds about five hours of music or six hours of talk, which you can play back later when you're indoors, underground or underwater.
It's a brilliant idea, but it could stand improvement. When you record, say, two hours of music, the radio lists the parade of songs by name, so you can jump directly to your favorites. But there's no rewind or fast-forward, so you can't start anywhere but at the beginning of a tune. You can't delete just one of your recordings, either; erasing the radio's memory is all or nothing. And there's a lag of several seconds after you touch the Record button, so it's virtually impossible to capture a song from the beginning.
Those rough edges are especially peculiar considering how completely Delphi otherwise thought things through. For example, the five-hour rechargeable battery is removable and replaceable. You can opt to have sports scores or stock prices scroll across the bottom of the screen (your choice of teams and companies). The radio doubles as a clock and an alarm, and you can program it to alert you when a favorite song or band is playing on another channel. You even get a remote control, for use when the player is hooked up to your stereo or, presumably, when you've got a finicky back-seat D.J. in the car.
It would be nice if the MyFi were smaller and sleeker. The menus and controls are designed logically enough, but it would be nice if you didn't need the manual at all. It would certainly be nice if you could transfer your recordings to, say, a computer or a CD. Yeah, I know--over the recording industry's dead body.
Above all, it would be very, very nice if the MyFi didn't cost so much: about $300 when bought online plus $10 a month for the service. For best results, explain it to your spouse as a $200 radio with a $100 superdeluxe accessory kit.
What ultimately saves the MyFi from winding up at the back of your gadget drawer, though, is the amazing entertainment that comes out of it. XM's programming is so rich, so constantly surprising, so far removed from the homogenized glop of broadcast radio, that you can overlook a whole host of hardware hitches. At one point, I actually walked twice around the block in the freezing cold just so I could hear the end of a radio drama on Channel 163.
All of which is just another way of stating the third rule of techno-pop: In radio, at least, you get what you pay for.
From New York Times