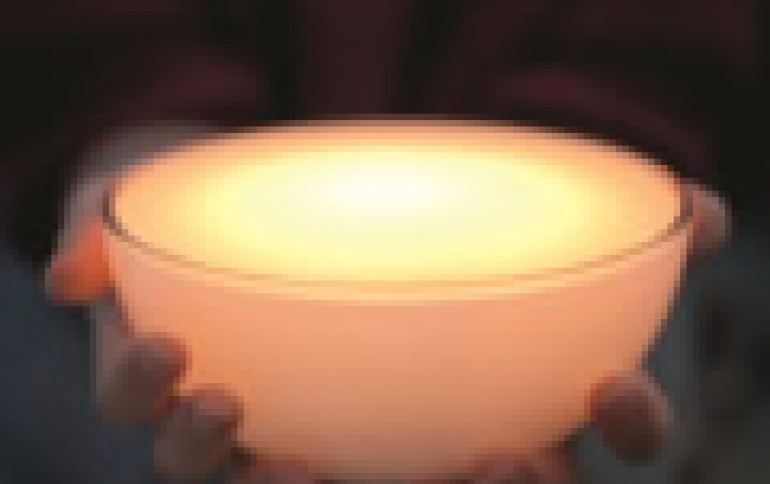 Philips Hue Go Lets You Take The Light With You
Philips is pushing the boundaries of how light can be used in and around the home with the Philips Hue Go portable wireless lamp. Featuring all of the clever connectivity features of Philips Hue, the Hue Go can be unpluged from the mains remain active for
up to three hours in battery mode. This means that the lamp can be moved from the garden to the living room to the bedroom without the worry of wires;. It can also be positioned in different ways; face a wall washing it with light, add ambience to a dinner by placing it as a center piece on the table or focused on a piece of work by directing the light where you need it.
With a control button on the product itself, it's easy to change the light when your smart device is not at hand. Choose from seven different light effects ranging from functional warm white light and cool energizing daylight, to one of the five natural dynamic effects - Cozy Candle, Sunday Coffee, Meditation, Enchanted Forest, and Night Adventure. Through the Philips Hue app, you can select optimum settings, according to your mood or needs.
Just like Philips Hue, Philips Hue Go can alert you to a new email or change in weather via a gentle 'light notification' wherever you are in your home, as well as deliver moments that expand TV viewing into the whole room.
Philips Hue Go works with all Philips Hue and Friends of Hue products. However setting up a new network is also simple, just make sure the Philips Hue bridge is connected to your wireless network, then download the Philips Hue app to your smart device and plug in Philips Hue Go.

Philips Hue Go costs €99.95 and is available in Europe from April 2015 and North America from June 2015.