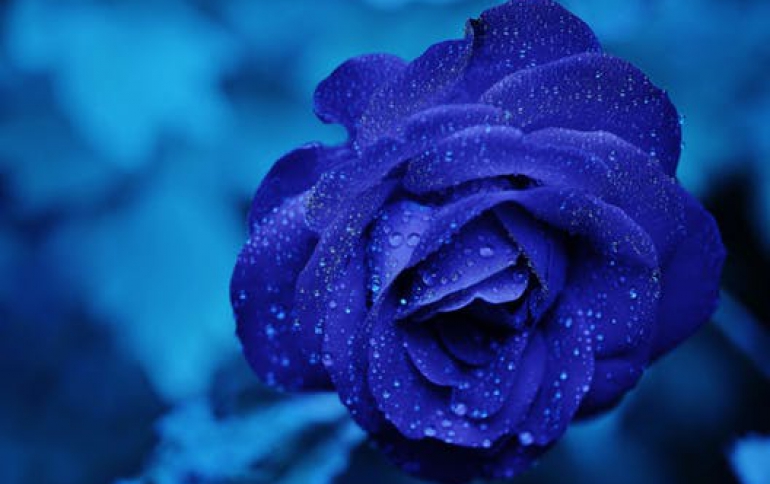 PNY Technologies Expands Professional Graphics Family with Record Setting NVIDIA Quadro Solution
PNY Technologies, Inc., teaming up with NVIDIA Corporation, today unveiled a complete line of NVIDIA Quadro(R) professional graphics boards that capitalize on the new high bandwidth PCI Express(TM) bus architecture. The distinctive, new NVIDIA Quadro by PNY Technologies graphics solutions include the FX 4400 model, which supports NVIDIA(R) SLI(TM) (Scalable Link Interface), a new technology that is designed to allow multiple professional graphics boards to operate in a single workstation. Linking two NVIDIA Quadro FX 4000 boards together with NVIDIA SLI technology broke an industry record with a score of 103 on the SPECviewperf(R) 7.1.1 UGS benchmark(1).

According to Eric Shiroke, general manager of professional graphics for PNY Technologies, "More and more users are embracing PCI Express and NVIDIA SLI. We are in a position to provide our customers and channel partners with these new technologies through our complete family of premium graphics offerings. The NVIDIA Quadro FX models announced today deliver higher bandwidth and in some instances, even record-setting graphics performance. We have a tailored solution for any budget."

The new NVIDIA Quadro by PNY Technologies graphics boards supplement the first PCI Express-based models announced in June and complete the existing line. The newest members of the NVIDIA Quadro FX by PNY Technologies family are:

-- NVIDIA Quadro FX 4400 by PNY Technologies: Equipped with 512MB of high-speed G-DDR3 memory, this record-setting, ultra high-end graphics solution offers dual-GPU mode with NVIDIA SLI. The board also offers advanced features such as Shader Model 3.0 support and 32-bit floating-point capabilities for filtering, texturing and blending operations.

-- NVIDIA Quadro FX 1400 by PNY Technologies: A fantastic price/performance solution, the FX 1400 offers 128MB of DDR memory and NVIDIA's advanced feature set, including support for Shader Model 3.0, 32-bit floating point precision, and NVIDIA SLI. SLI allows users to plug two FX 1400 graphics boards into PCI Express-compatible motherboards for true scalable graphics performance.

-- NVIDIA Quadro FX 540 by PNY Technologies: The entry-level FX 540 graphics solution includes 128MB of DDR memory and is ideal for non-linear video editing applications. This affordable solution allows video editors to digitally edit and output high definition video and audio content directly to a high definition display all in real time.

"Each of the new NVIDIA Quadro FX PCI Express products offers their own distinctive value proposition from the powerhouse FX 4400 model to the HD video previewing and recording capabilities of the entry-level FX 540 model," said Jeff Brown, general manager of professional graphics at NVIDIA. "We plan to continue to broaden and evolve our professional graphics line to incorporate new technology advancements and to address new market opportunities. Teaming up with PNY Technologies helps us bring new products and technologies to customers. Professionals looking for a wide range of graphics products can turn to PNY for a top-to-bottom selection of entry-level, midrange, high-end, and ultra high-end solutions."

The PCI Express high-performance I/O interconnect standard doubles the previous AGP8x bus bandwidth to 8GB/sec. bi-directionally. NVIDIA Quadro by PNY Technologies graphics boards based on PCI Express feature isochronous data transfer to reduce system bottlenecks and bi-directional data transfer for blazing fast read-back performance. The ultra high-end FX 4400, FX 3400, and FX 1400 graphics models also support NVIDIA SLI, which features an intelligent communication protocol embedded in the GPU and a high-speed digital interface on the graphics board to facilitate data flow. An extensive suite of software provides dynamic load balancing, and advanced rendering and compositing to provide smooth frame rates and outstanding image quality.

The NVIDIA Quadro FX by PNY Technologies graphics solutions will be available to distributors, system integrators, and value-added resellers throughout North America and Europe in the Fall. PNY Technologies is the exclusive NVIDIA Quadro partner for North America and Europe. All products in the NVIDIA Quadro by PNY Technologies series come with a three-year warranty (one year standard plus two additional years upon completion of a registration form on PNY Technologies' Web site). For additional information, visit the PNY Technologies Web site at www.pny.com/quadro.

(1) Based on NVIDIA internal testing.