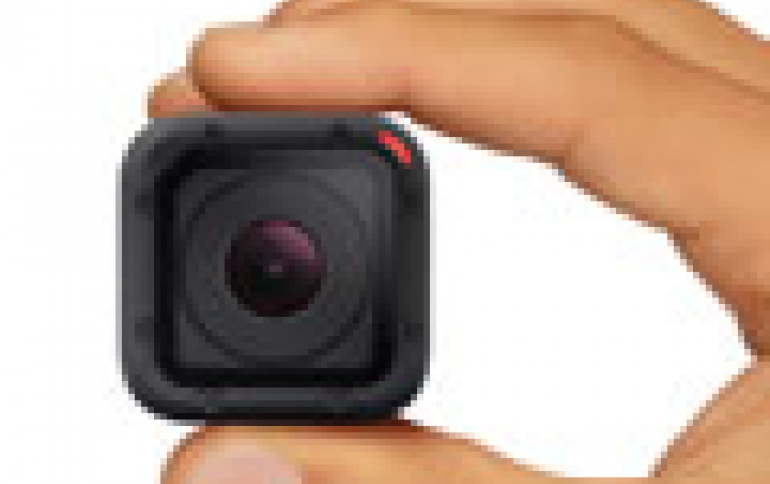 Polaroid And GoPro Launch New Action Cams
Polaroid and GoPro today unveiled the Polaroid Cube Plus and the Hero4 Session mini action cams. Polaroid's Cube Plus is a tiny video and stills camera sized at just 35x35x35mm. Despiyte its small size, it can shoot full HD footage at up to 60 frames a second and will cost just $149 when it starts shipping in August.
Compared to the original Polaroid Cube model that had launched in 2014, the second-generation model has built in wi-fi and an app so that a phone can be used as a remote viewfinder or shutter release. It can also store up to 64GB of footage and its integrated magnet means that it should stick to metal surfaces without a mount.
Moving on to GoPro's announcement, the GoPro Hero4 Session is half the size of the firm's other Hero4 action cameras.
The Hero4 Session benefits from being waterproof without needing a special case, but cannot go as deep as models fitted with separate housings.
GoPro is marketing the new camera as being 50% smaller and 40% lighter than other Hero4 models. However, it is able to shoot video at a maximum resolution of 1080p high definition, rather than the 4K format supported by some other versions. it has been certified to go 33ft (10m) underwater, and it does not feature an LCD touchscreen. Instead, it is activated by a single button with the option for it to be controlled via a separate add-on remote or smartphone app
GoPro suggests that its compact form coupled with a new dual-microphone system should appeal to customers intending to use it on a regular basis.
Costing $515, the Hero4 Session is only outpriced by the company's top-end Hero4 Black.
GoPro faces the compatition from EE, Xiaomi, Garmin and HTC.EE recently launched a 4G action camera and watch that let users stream live footage on the internet.