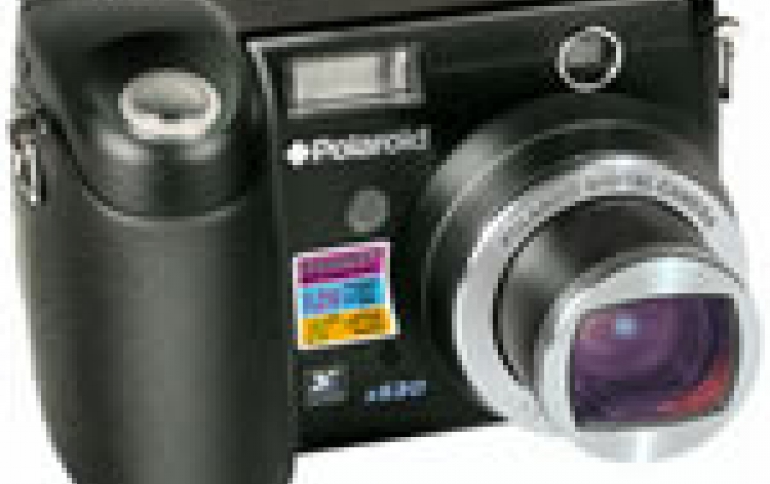 Polaroid announces the availability of Polaroid's new x530
Polaroid announced the availability of Polaroid's new x530 digital camera through Circuit City's on-line stores (US): www.CircuitCity.com and Wal-Mart's on-line store: www.walmart.com . The announcement was made at the 2005 Photo Marketing Association (PMA) International Annual Convention, Booth #3532, in the Orange County Convention Center in Orlando , Florida The x530 will also be available in Canada , Japan , Germany and the UK by March 31, 2005 . Additional US outlets will be announced soon.
Polaroid's x530 is the first consumer digital camera to incorporate the awarding-winning three-layer Foveon X3 direct image sensor. The new X3 image sensor is the world's only image sensor which directly captures red, green, and blue light at every pixel location, and in layers similar to methods used in color film. The result is richer colors, warmer tones, and sharper images than what is available in competing products.
The x530, with its Foveon X3 direct image sensor, gives consumers a professional class digital camera with features that appeal to a wide range of photographic aptitudes. Beginning photographers will appreciate the x530's point-and-shoot usability, making it easy to take beautiful pictures using the 4.5 Megapixel image sensor, 3X optical zoom, as well as accessing the in-camera editing functions. In addition, consumers looking for advanced features can capture images in RAW ?digital negative? format and use the bundled Polaroid PhotoLab software for fine tuning color, exposure and white balance.
Additional information on the Polaroid x530 digital camera can be found at:
www.polaroid-digital.com
.