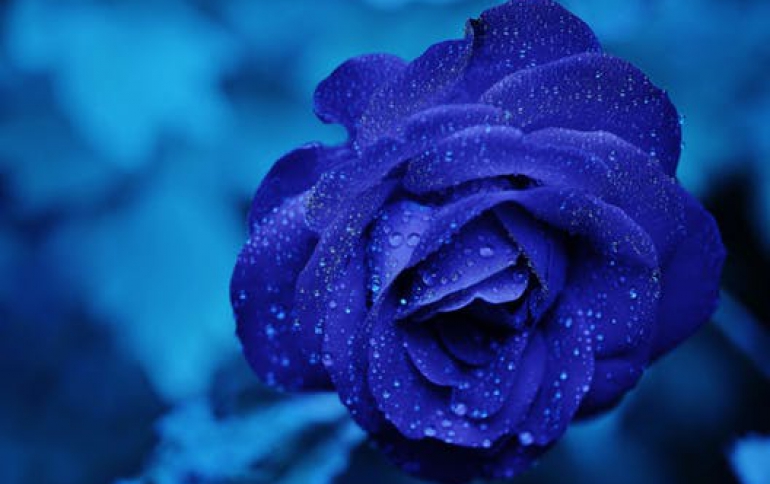 pureSilicon Debuts First 1TB 2.5-inch SSD
pureSilicon Inc. demonstrated at CES 2009 the highest-density SSD available today: the 1TB Nitro Series.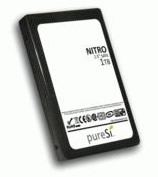 The 1TB Nitro SSD is the most compact SSD per gigabyte: 15.40GB per cubic centimeter in a 2.5-inch form-factor -- at least three times greater than any other SSD on the market. This high density in a small form factor has been achieved through new engineering techniques coupled with advanced industrial design that yields an exceptionally thin enclosure, according to the company.
This Nitro line of high-performance solid-state drives is designed for applications where data throughput and power consumption are paramount: server, networking, datacenter, supercomputing, and professional media. These applications require fast transfer speeds and involve the storage of massive amounts of data. pureSilicon has benchmarked these drives at speeds approaching the maximum bus speed of SATA II (300 MB/s).
Specifications - Nitro Series SSD
Capacities: 32GB, 64GB, 128GB, 256GB, 512GB, 1024GB
Performance
- Transfer rate: 300MB/sec
- Sustained read: 240MB/sec
- Sustained write: 215MB/sec
- Random read (IOPS 4K): 50,000
- Random write (IOPS 4K): 10,000
- Latency
Reliability
- MTTF: 2.0 million hours
Environmental
- Temperature (operating): 0°C to +70°C
- Temperature (non-operating): -45°C to +85°C
- Shock (operating): 1500G, duration 0.5ms, half sine wave
- Vibration (operating): 20G peak, 10~2,000Hz, x3 axis
Power
- Active: 4.8W typical
- Idle: 0.1W typical
Physical
- 2.5in form factor: 100.2mm x 69.85mm x 9.5mm pureSilicon also offers FIPS-compliant, rugged SSD
Also on display on the pureSilicon booth is the recently announced Renegade Series Solid-State Drives (SSD) that integrate hardware-based encryption approved by the Federal Information Processing Standard (FIPS). The Renegade SSD is also compliant with MIL-STD-810F, a military standard.
pureSilicon has begun sampling its Renegade SSD units on a limited basis to select customers, with shipments expected to commence in the first quarter of 2009. The Nitro Series SSDs will be available in Q3 2009, pricing TBD.