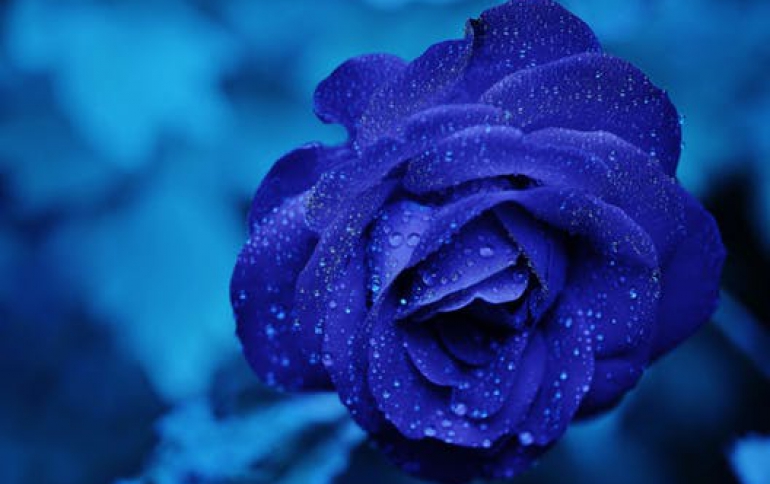 Radvision Announces New Scopia Platform
Delivering Real-Time Video-Based Services to the 3G Broadband Mobile Market; Advanced Platform Enables 3G Mobile Operators to Deploy Managed Rich Media Services Today at the 3G World Congress in Hong Kong (booth #1302a, Hall 7) RADVISION (Nasdaq: RVSN) announced SCOPIA(TM), its new advanced services platform that enables service providers to offer point-to-point and multipoint real-time video-based services such as video calling and video streaming to their 3G customers. Leveraging technologies pioneered by RADVISION over two years ago and which can already be found powering over a dozen 3G networks trials worldwide, this architecture is a key component in enabling new revenue-generating video-based services that will complement traditional voice and data services these providers already offer.

Sample services that can be delivered off the SCOPIA platform include:

-- Video mail, video messaging
-- Multimedia content streaming (television, movies, etc.)
-- Video call centers
-- Remote surveillance and reporting
-- Live entertainment and communications services
-- Video telephony and conferencing

RADVISION's new SCOPIA advanced services platform will come in three configurations. The first is the SCOPIA 400, a 4-slot, 4U chassis configuration which is available today. And, to serve new emerging service provider network architectures and higher density needs expected in large-scale deployments, RADVISION plans to deliver the SCOPIA 1000, a larger 21-slot 12U chassis version of the product, in the first half of 2005. Both of these hardware solutions will be followed by RADVISION's SCOPIA ATCA, a software video media server designed to be used in an Advanced Telecommunications Computing Architecture (ATCA).

SCOPIA highlights include scalable solutions to meet the demands of growing markets such as high quality video and audio with MPEG4, H.263, AMR, G.711 G.723, and AAC including audio and video transcoding, Network Management System (NMS) integration via SNMP, a Web-based graphical user interface, and full protocol conversion between 3G-324M, H.323, SIP, and RTSP. SCOPIA will offer unmatched interoperability that seamlessly integrates into a carrier's existing back end systems such as call billing and network monitoring.

"RADVISION leveraged its long heritage of enabling interactive video services to the home, meeting room, and employee desktop to deliver key enabling solutions for multimedia and video services over 3G networks," said Boaz Raviv, General Manager of RADVISION's Service Provider Business Unit. "With our announcement of the SCOPIA platform we are moving from simply delivering components such as IP to 3G media gateways to now offering a powerful services platform that can form the core infrastructure for carriers to deliver communications and entertainment services to their 3G, WiFi, and wireline customers. We believe the SCOPIA platform will open the door to mass deployment of advanced video and media services over broadband mobile networks."

High Quality Video Services

By using the 3G-324M protocol for delivering real-time media over 3G mobile networks, SCOPIA enables service providers to leverage circuit-switched channels to deliver the low-latency, high-bandwidth throughput necessary to support delay-sensitive applications, such as video telephony, video conferencing, and video streaming. SCOPIA offers a comprehensive, carrier-class solution for the entire range of rich media services. The system supports transparent H.263 and MPEG4 video coding and transcoding - both popular and standard video formats.

Seamless Interoperability

With over a decade of experience leading the market in seamless interoperability across platforms, network protocols and devices, RADVISION has taken the next step with its SCOPIA platform to offer complete interoperability to carriers and supports all carrier network communication protocols, such as 3G-324M, SIP, RTSP, H.323, H.320 conferencing, and webcam proprietary protocols. Through this architecture, mobile operators can now exploit IP network video telephony and streaming resources, such as RTSP-based video streaming servers, multipoint conferencing bridges; multi-vendor SIP servers and H.323 gatekeepers and terminals; and network cameras and content platforms.

Unprecedented Scalability and Reliability

SCOPIA is a fully scalable solution that can support thousands of concurrent sessions, or as few as several dozen, providing a scalable platform that can grow with the operator's network as it adds new capabilities, functionalities, and more subscribers.

Powerful Management Tools

SCOPIA also features an optional centralized element manager which provides a central Web-based interface for easily and intuitive control, configuration, and maintenance of a network and its elements. Features include complete network status and statistics, manual element definition, network-wide view of calls and conferences, element tree, map, table and customized views, drag-and-drop management, and display of events and errors received from elements for error management. SCOPIA also supports SNMP for all aspects of monitoring, diagnostics, configuration and trapping.