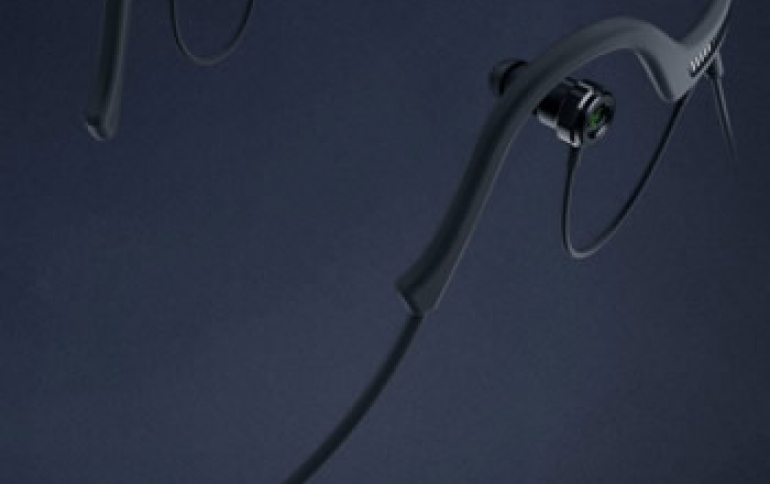 Razer Ifrit Packs a Professional Quality Microphone into a Low-profile Broadcast Headset
Razer today announced the Razer Ifrit, a feature-packed, discreet headset for broadcasters who need more freedom on camera but require professional-quality sound via the adjustable condenser microphone.
The Razer Ifrit has a low-profile dual earset design with a professional-grade, adjustable condenser microphone and flat frequency response in-ear headphones.
The adjustable arm of the unidirectional condenser microphone delivers continuous voice audio equal to a traditional desktop or boom mounted microphone, but giving broadcasters even more freedom of movement.
The Razer Ifrit is especially suitable for mobile broadcasters with a low profile, easily transportable design and simple, single-wire connection. The Razer Ifrit is also compatible with both Xbox One and PS4 through the connection on the joypad or via the Razer Audio Enhancer on the PS4.
The Razer Ifrit is complemented by the Razer USB Audio Enhancer ($19.99), a USB-to-analogue converter that focuses on improving the quality of the microphone and allows two Razer Ifrit headsets to be connected to one PC, for dual streaming with two broadcasters at once.
The Razer USB Audio Enhancer works with any analogue headset fitted with a 3.5mm jack and is available separately, or as part of the Razer Ifrit package.
The Razer Ifrit is the latest addition to the Razer Broadcaster range, which includes the Razer Kiyo, a streaming camera with built-in ring light .
Razer Ifrit retails for $99.99.
Razer Ifrit
Earphones
Impedance: 32 ± 5% Ω
Type: Dynamic speaker
Diameter: 10 mm
Nominal/Max Input Power: 10 mW / 20 mW
SPL: 102 ± 3 dB at 1KHz, 1mW, IEC-318
Frequency Response: F0 ~ 20 KHz
Microphone
Type: 9.7mm, ECM unidirectional
Polar Pattern: Cardioid
Frequency Response: 100 ~ 10 KHz
Sensitivity: -41 ± 3 dB (9 mV/Pa) (at 1 KHz)
Max SPL: 110 dB 
Razer USB Sound Enhancer
Microphone
Sample Rate: 44.1 KHz/48 KHz selectable via PC setting
Bit Rate: 16-bit
Frequency Response: 20 Hz to ~ 20kHz
Max SPL: 120 dB 
System Requirements
Windows 7,8, 10
Mac OS 10.8 onwards
Compatible with Streamlabs OBS, OBS, and XSplit