RED's Hydrogen One Holographic Smartphone Launches for $1,295
RED's Hydrogen One 'holopgraphic' smartphone is finally launches from Verizon and AT&T starting from this Friday, November 2nd, for $1,295.
Both U.S. carriers are offering it on monthly payment plans, of course: Verizon will offer a 24-month plan, and AT&T will offer a 30-month plan.
The Hydrogen One was initially supposed to launch in early 2018, so its is powered by an 'older' Snapdragon 835 chip.
But of course, the big deal is the Hydrogen One's much-hyped "holographic" screen, which produces 3-D visuals without needing special glasses. It's is also capable of recording in a 3D format that's specific to this phone's screen.
The device is launching with two major movies converted to this format and allows users to create and share their own videos shot with the phone. The Warner Bros. studio is giving customers of parent company AT&T two free 4V movies: the first "Harry Potter" prequel, "Fantastic Beasts and Where to Find Them," and Steven Spielberg's "Ready Player One," which is set in a virtual world. The studio plans to convert about a half-dozen other movies initially. Red will have tools for producers to convert existing 3-D video into the 4V format.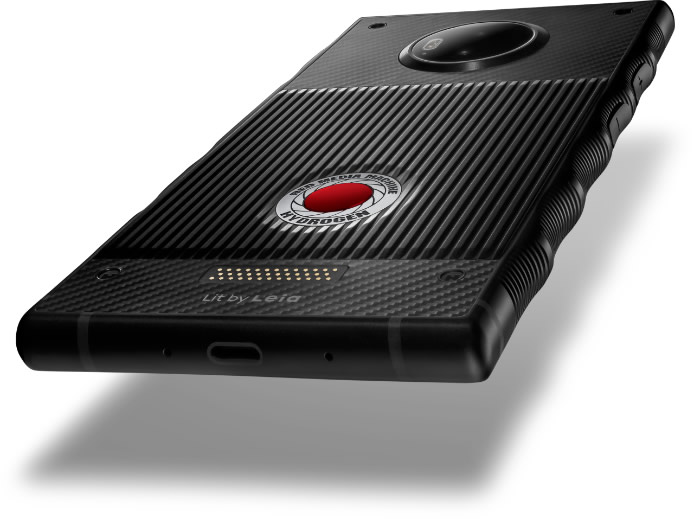 Red calls the screen technology 4V, for four view, which is another way of saying it's doubling what twin-lens 3-D cameras produce by adding depth data to each image. There's a special material under the screen that lets 4V photos and video appear to the viewer in 3-D. Images that aren't shot or converted to this format will look the same as they do on any other screen. Attempts to photograph a 4V screen will also produce images that don't look any different.
The Hydrogen One also has twin lenses in the back to capture 4V photos and video. But these images can be shared with Hydrogen One devices only.
The phone also has a handful of 4V games (3D).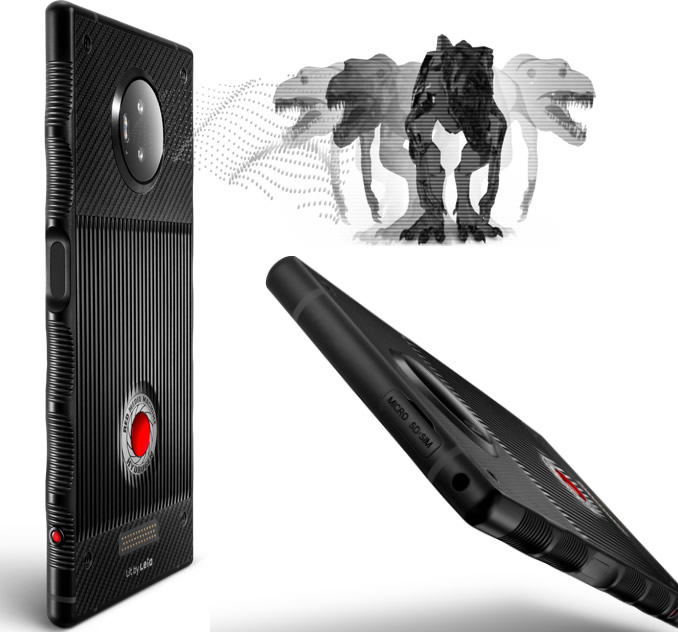 In terms of hardware, the Hydrogen One has a 5.7-inchWQHD resolution LCD screen. Beneath the glass is a special piece of tech made by a company called Leia that's able to switch the display into 3D mode. Leia calls the tech "Diffractive Lightfield Backlighting" and says that it works by placing a "nanostructured light guide plate" beneath the LCD.
Unless you are using one of a select few holographic apps that you pop into 3D mode, the smartphone's screen is not any different that what you see in a 2D Android smartphone.
The device also carries dual cameras on the front of the device (8 megapixels each) and dual cameras on the back of the device (12 megapixels each) in order to snap holographic photos and record holographic videos.