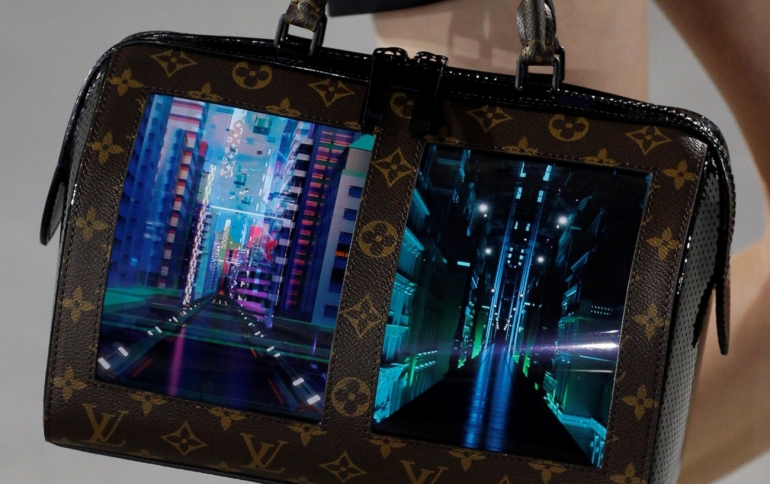 Royole to Bring Flexible Displays on Louis Vuitton Bags
Royole has worked with Louis Vuitton on the world's first fashion handbags to feature fully flexible displays and sensors.
First Debuted at the Louis Vuitton Cruise Collection 2020 in New York and exclusively presented at VivaTechnology in Paris, Louis Vuitton's "Canvas of the Future" range includes three leather bags featuring Royole's patented flexible displays and flexible sensors, so users can show custom images and videos as well as controlling the displays using the flexible touchscreen interface.
The new range took over two years to produce. Created using solutions from Royole, Canvas of the Future features several flexible digital screens that allow for instant and infinite personalisation.
Royole recently hit the headlines by launching the world's first commercially available foldable smartphone, FlexPai. Today, Royole has more than 2,000 employees from over 20 countries and regions. It has more than 3,000 core technology intellectual property rights at home and abroad, including a number of patents for products such as handbags with fully flexible displays.
Royole is backed by leaders in global finance and has begun producing fully flexible displays in volume from its 4.5-million-square-feet quasi-G6 mass production campus in Shenzhen, China with a total investment of $1.7B, since 2018.