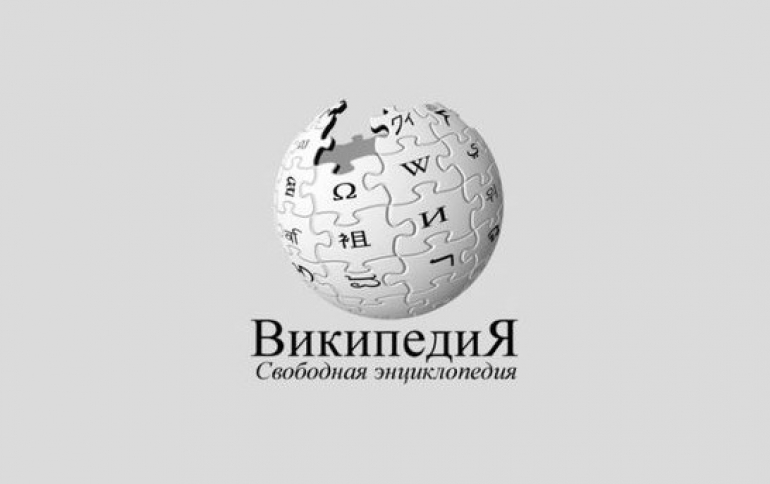 Russia to Introduce Its Own Alternative to Wikipedia
Russia plans to set up a new online site for its national encyclopedia after President Vladimir Putin said Wikipedia was unreliable and should be replaced.
The new online project, which started last summer, is based on the Great Russian Encyclopedia and will be fully launched by the summer of 2022, according to executive Editor of the Great Russian Encyclopedia and scholarly publisher Sergei Kravets.
Apart from including information and research content, the web portal will also offer controversial articles and host debates.
The Wikipedia-style Russian online encyclopedia may be translated into other languages in the future, Sergei Kravets said. According to him, BRICS countries — Brazil, India, China and South Africa — are particularly interested in it.
About 270 people are currently working on the project. Besides, users who succeed in proving their competence will participate in drafting some of the encyclopedia's articles.
Russian President Vladimir Putin said at a meeting of the Russian Language Council on November 5 that unlike Wikipedia, a digital version of the Great Russian Encyclopedia could become a source of reliable information.
In 2015, Russia briefly blocked the Russian-language version of Wikipedia for an article containing information on cannabis under legislation banning sites with drug-related material.
Moscow has also introduced tougher online controls over the Russian segment of the internet so that it can keep on functioning even if cut off from foreign infrastructure.
The Russian government will also set up a national research and education center for the Great Russian Encyclopaedia, the resolution, signed by Prime Minister Dmitry Medvedev, said.