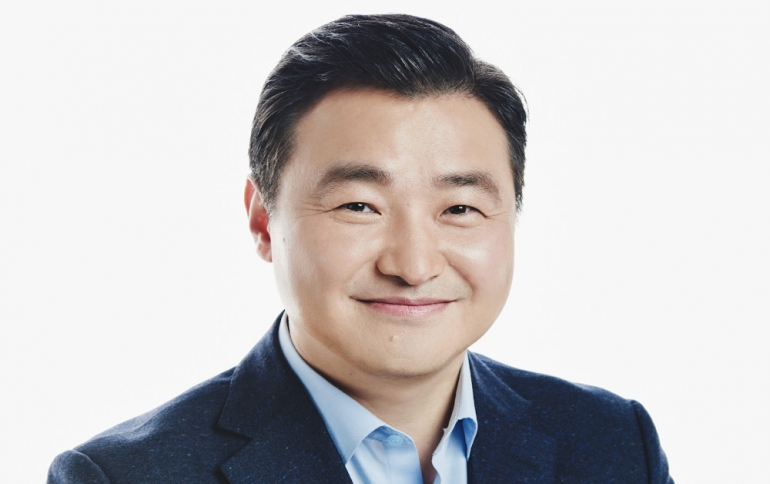 Samsung's New Mobile Head Vows to Define a New Era in the Smartphone Industry
Samsung's new mobile business head Roh Tae-moon vowed in a public message released Sunday that the company will show the world how it is going to change the current industry landscape this year, two days ahead of the company's Galaxy Unpacked 2020 event.
Tae-moon talked about a "new decade for Galaxy", advancements in 5G, AI and the Internet of Things (IoT) and the convergence of these technologies in smart devices, including Galaxy phones, wearables and PCs. He also vowed to "flip the industry on its head". Here is what he said:
"Now here at the start of 2020, we are excited about the opportunity to define a new era. An era that is defined not simply for innovation's sake but to truly enable experiences that are more personal, meaningful, private and secure; that will create more intelligent connections across devices, people, businesses, and communities. This will be enabled by key advancements in the three most important technologies of our time: 5G, AI and the Internet of Things (IoT). As the leading innovator of new mobile experiences, Samsung is proud to drive the convergence of these technologies across various smart devices, including Galaxy phones, wearables and PCs.

We've already started bringing these new experiences to life. Through open collaboration with industry leaders, such as Google and Microsoft, we are building the robust connected ecosystem in the world. And we are working with major carriers to expand 5G services, so hundreds of millions of more consumers around the world can have access to next generation networks.

It's our responsibility and opportunity to shape the next ten years of mobile innovation, starting right now at Unpacked. No company is better suited to take on this massive challenge than Samsung.

You will see some exciting examples of how we're driving progress, changing the shape of the future and introducing new mobile experiences at Unpacked. I'm excited to flip the industry on its head."
Samsung is expcted to announce the new Galaxy S20 series as well as the foldable Galaxy Z Flip smartphone at the event.
A new leak appears to have shed more light on Samsung's next foldable phone. GreatDeals SmartPhones has posted a video exploring the clamshell device while providing more details in the process. It shows a Z Flip with an AT&T logo during the startup process, and also "confirms" previous reports about the phone's specs:
a Snapdragon 855+ chip, a 6.7-inch screen with a 2,636 x 1,080 resolution and 256GB of built-in storage, 8GB of RAM, two rear cameras, a lone hole-punch front camera and a 1-inch external display.
Samsung's mobile business status
According to data released by market researchers Strategy Analytics, Canalys and Counterpoint, Samsung's rival Apple and Huawei performed significantly better than Samsung in terms of profit and growth last year.
In the last couple of years, due to Apple's high margins, the company usually sells fewer handsets than Samsung but earns more. The US smartphone vendor accounted for around 80 percent of the entire handset market's operating profit in the fourth quarter of 2018.
In the third quarter last year, the iPhone maker continued to dominate the global mobile gadget market by capturing 66 percent of the sector's profits and 32 percent of the overall handset revenue, according to Counterpoint figures.
Samsung was a distant second with a 17 percent share of industry profits, although the Korean company saw a noticeable growth from less than 10 percent at the end of 2018.
On the other hand, Samsung's status in the market profit share was higher than that of all Chinese competitors combined, as firms like Huawei, Oppo, Vivo and Xiaomi aggressively expanded into low-end and mid-range phone markets.
Samsung maintained relatively low-margins, at similar levels of its Chinese competitors.
According to average figures for global shipments of smartphones by the three organizations, Samsung shipped out 297 million devices in 2019. Huawei was the second-biggest vendor with shipments amounting to 240 million units. Apple sold 197 million devices.
In terms of shipment growth, Huawei showed the highest growth rate of 17 percent from 204 million units in 2018 to 240 million last year, according to Canalys.
While Samsung barely expanded its annual shipments by 2 percent from 293 million to 297 million, Apple saw a fall in shipments by 7 percent last year.