Samsung Bundles a 24" USB-C monitor With Galaxy Book
Samsung announced a limited time bundle bringing together the new Samsung Galaxy Book with Windows 10 Pro and Samsung 24" USB-C monitor.
The combination of these two devices eliminates the need for docking stations, port hubs or extra dongles, while also enabling multiple monitor support with the built-in DisplayPort.
When purchased as part of this Galaxy Book bundle, the cost of the Samsung 24" USB-C monitor is $70, meaning savings of nearly $280 per bundle.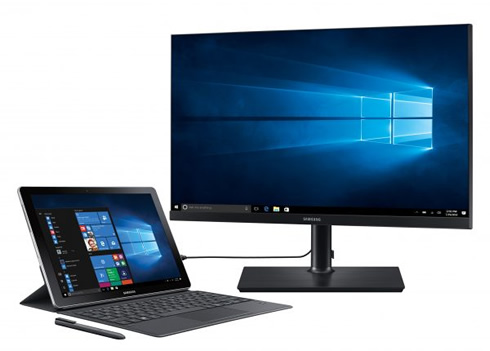 The bundle is available through CDW, Connection, SHI, PCM and other authorized Samsung resellers for $1499.991. In addition to the Galaxy Book and monitor, the package also includes an S-pen and Keyboard Case for Galaxy Book, USB-C cable.