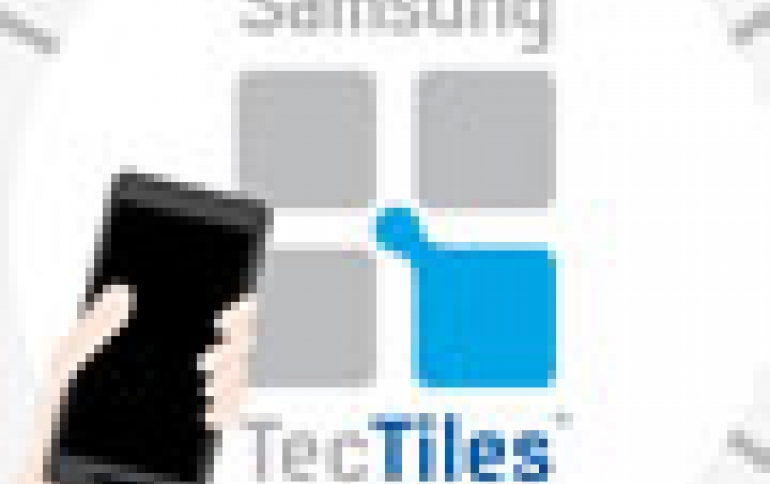 Samsung Democratizes NFC Tags With TecTiles
Samsung is helping its customers realize the potential of NFC technology with the creation of Samsung TecTiles and the TecTile programming application - programmable NFC Tags that can be customized to launch apps, send text messages, share contact information using an NFC-enabled Galaxy smartphone. TecTiles, available in all four major carrier stores and at major online retailers at the launch of the Galaxy S III, are tiny little stickers with a simple NFC tag inside. Although they look identical, each one is unique, letting users "program" the sticker to have a specific response whenever any device with an NFC chip is floated over it.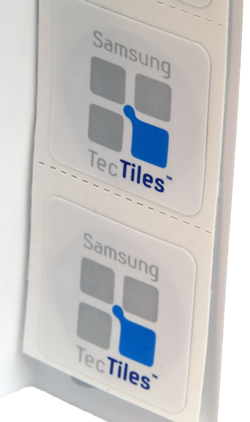 Users can program TecTiles via a free application (available in the Google Play marketplace) that runs on any Samsung phone with an NFC chip, including the Samsung Galaxy S III and S II, the Galaxy Nexus and Nexus S, and the Galaxy S Blaze.
With a simple tap of an NFC-enabled phone to a TecTile, users are able to automate everyday functions of a smartphone including sending a "headed/at home" text message, silencing the phone when entering a meeting, setting an alarm, and dimming the display when going to bed. On-premise, TecTiles enable users to check-in on Facebook or foursquare, connect to Wi-Fi or download content. Off-premise, businesses can use TecTiles as a way to market to and engage with consumers by enabling reward programs and to download discount offers or content.
"With millions of NFC-enabled Samsung Galaxy smartphones currently in the market and the arrival of our flagship device Galaxy S III, Samsung saw an opportunity to expand the value of NFC beyond mobile payments," said Dale Sohn, president of Samsung Telecommunications America.
Priced at $14.99 for a pack of five, TecTiles programmable NFC sticker tags are now available for purchase online and in-store at AT&T, Verizon, Sprint, and T-Mobile. The Samsung TecTiles app is also available for download at the Google Play store.