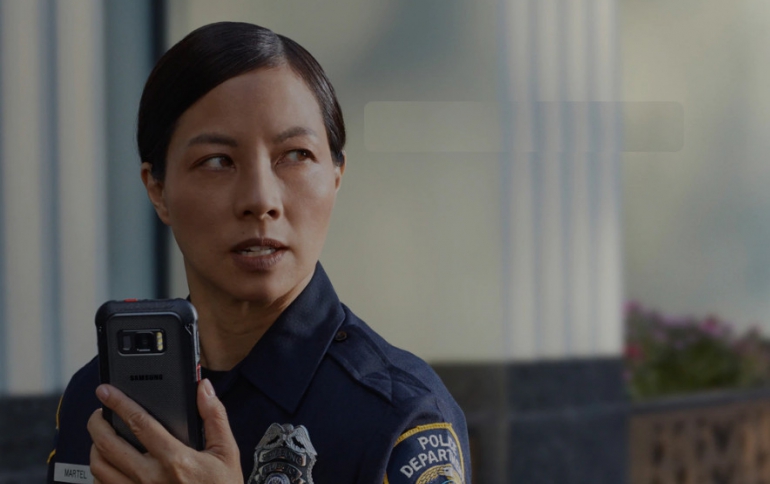 Samsung Demonstrates First MCPTX Video Call on AWS
Samsung Electronics today announced a demonstration of the first video call on Amazon Web Services (AWS) cloud platform using Mission Critical Push-to Talk, Data and Video (MCPTX, also known as Mission Critical Communications), a communications capability developed for first responders.
It was enabled by the successful onboarding, integration and deployment on AWS cloud. This implementation was based on 3GPP Release 14 specifications.
The demonstration, conducted at Samsung's lab in Korea, featured a complete line-up of Samsung's latest MCPTX solutions, which delivers a multimedia-based communications experience designed specifically for first responders and public safety officials. It used Samsung's MCPTX service platform, as well as the Samsung Galaxy XCover FieldPro – a rugged, secure first responder smartphone, purpose-built for public safety users.
Samsung's customers for MCPTX will have the option to deploy the solution on their on-premise servers or AWS cloud platform.
MCPTX delivers data and video communications capabilities surpassing Land Mobile Radio (LMR) technology, which provides traditional voice-based service. It is enabling first responders to be simultaneously connected with hundreds of fellow responders with easy exchange of videos, images, files and more during an emergency.

Samsung Networks' Mission Critical Push-to-Talk (MCPTT) solution has been operational in Korea's Public Safety LTE (PS-LTE) network since 2018, supporting voice and text communications (Link). This solution has been also commercially deployed across six different railway lines as part of the nation's LTE-Railway (LTE-R) network, providing communications for station staff and train crews (Link). The new MCPTX solution is the upgraded version of the MCPTT with enhanced capabilities, enabled by 3GPP release 14.