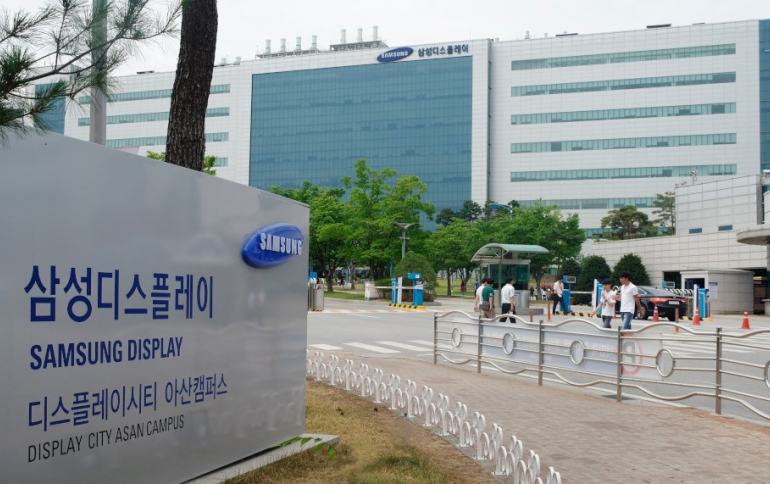 Samsung Display to Invest 13.1 Trillion Won in Quantum Dot Displays
Samsung Display announced a $11 billion investment plan for the next five years focused on converting one of its South Korean LCD lines into a facility to mass-manufacture more advanced "quantum dot" screens.
Through this investment, Samsung Display plans to shift the large-sized display technology from existing LCD to "QD displays".
The company will invest 13.1 trillion won by 2025 to build Q1 Line, the world's first QD display mass production line at its Asan Campus. The new line will start production in 2021 with an initial production of 30,000 sheets (8.5 generation) per month, and will produce a QD displays sized at 65 inches or larger. To this end, the company plans to convert the existing 8G LCD line into a "QD" line and gradually expand its production capacity by 2025. In addition, in order to accelerate the commercialization of new "QD" technology, the company plans to shift the existing LCD workforce to "QD" and hire new QD materials research and process development experts.
Samsung Display plans to reinforce cooperation with South Korean companies, in order to ensure stable supply of materials, parts, and equipment. In addition, the company plans to expand its partnership with domestic companies to secure QD display mass production technology, including inkjet printing facilities and new material development.
Samsung and cross-town rival LG Display Co. are grappling with a surge of competition from Chinese suppliers such as BOE Technology Group Co., which in recent years have ramped up liquid crystal display-making capacity and are increasingly making inroads into next-generation screens. To offset a decline in margins and loss of clients, Samsung is moving forward with development of quantum-dot displays.