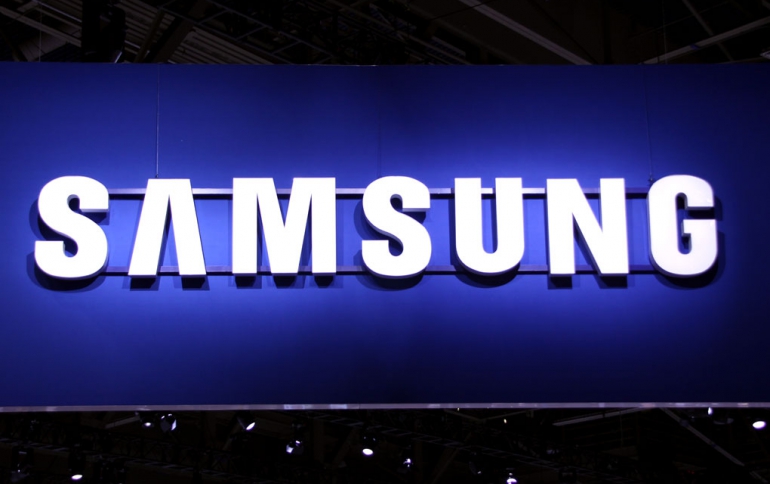 Samsung Electronics Reports Record Profit, Expects High Chip Demand
Samsung Electronics said a memory chip boom that propelled it to record profit in the second quarter is likely to continue in the third, just as revenue is widely expected to benefit from sales of OLED screens to Apple.
The company is set to smash its annual profit record after better-than-forecast performance in its mobile business lifted April-June profit slightly above its early-July guidance.
"Looking ahead to the third quarter, the company expects favorable semiconductor conditions to continue," Samsung said in a statement on Thursday. "Although overall earnings may slightly decline quarter-on-quarter as earnings weaken for the display panel and mobile businesses."
Chips were Samsung's top earner in the three months through June, as more than tripled from the same period a year earlier to a record 8 trillion won ($7.20 billion). Continued demand for DRAM and NAND chips and supply constraints are likely to sustain profit margins for the foreseeable future, Samsung said.
Overall, Samsung said operating profit rose 72.7 percent to 14.1 trillion won in the second quarter, versus 14 trillion won estimated in July. Revenue rose 19.8 percent to 61 trillion won, also in line with its earlier estimate.
In its mobile division, the company by market value reported 4.7 percent fall in profit, slightly milder than the decline forecast in early July.
Mobile chief Koh Dong-jin this month said cumulative sales of new flagship Galaxy S8 and S8+ smartphones, released April, were 15 percent higher than those of its predecessor.
However, the firm expects mobile earnings to dip in the third quarter as S8 sales trail off, mid- to low-tier models take up a larger share of total shipments, and marketing costs increase for the Galaxy Note 8, unveiled on Aug. 23 in New York.