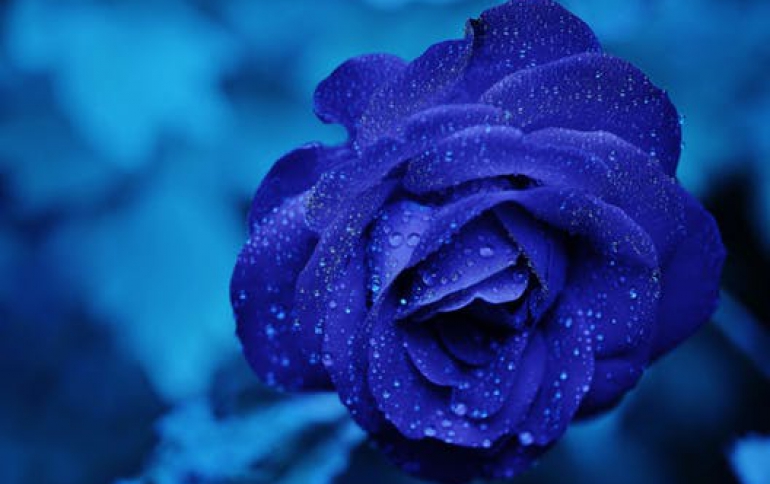 Samsung at FDP International 2011
For all those who have missed Samsung's announcements and display products at at FPD (Flat Panel Display) International 2011 and FPD Forum held late last month, here is a brief summary.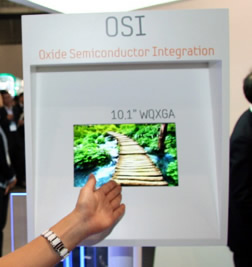 Samsung demonstrated its 10.1 inch tablet panel which uses an oxide semiconductor with electron transference more than 10 times faster than a silicon-based thin film transistor (TFT), thus offering superior electrical performance and enabling it to run on low power. Samsung claims that its new oxide semiconductor technology achieved the highest ever 300 dpi resolution display, and its thin 1.5mm bezel offers a variety of distinctive design opportunities.
Samsung introduced a tablet panel employing the oxide semiconductor TFT technology following last year's launch of a 70-inch Ultra Definition 3D panel which also used the same technology.
A unique feature of this technology is its ability to create sound by using the optical films applied to the LCD's front surface. In this way, the 10.1 panel doubles as a speaker by virtue of the "Speaker-in-Panel" technology whereas existing LCD products are supposed to display visual information only. The technology empowered a tablet PC to rid itself of speakers and save space, which resulted in a slimmer design and an enhanced connection between the user and the device.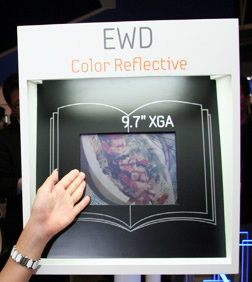 Samsung's 10.1-inch PenTile display technology operates at 50 percent less power yet provides full HD-viewing performance compared to existing LCD displays. A 9.7-inch EWD (Electro Wetting Display) uses 10% less energy than former displays by increasing light permeability by 100% and it provides a clear view of the screen display in direct sunlight.
Also, Samsung started mass-producing the industry?s first transparent LCD panels earlier this year; the 46-inch type can be fitted to the front of a refrigerator to let you see through to its contents; the 22-inch type is a portable LCD TV.
The transparent LCD panels have been highly praised for their eco-friendly, energy saving features. For example, they require up to 90% less power than ordinary LCDs with backlights because the transparent panels can use sunlight or other sources of light to stay bright and visible.

A double-sided DID (Digital Information Display) was also showcased at the show. It can display two entirely different sets of information simultaneously on the front and back of the same screen, providing light to the both side of screens using a single backlight unit. Also on display was a 75-inch 3D Smart TV panel as well as a 55/46-inch 3D Smart TV panel featuring a 5mm bezel width called SNB (Super Narrow Bezel)
FPD International is the world's largest trade show dedicated to flat panel displays.