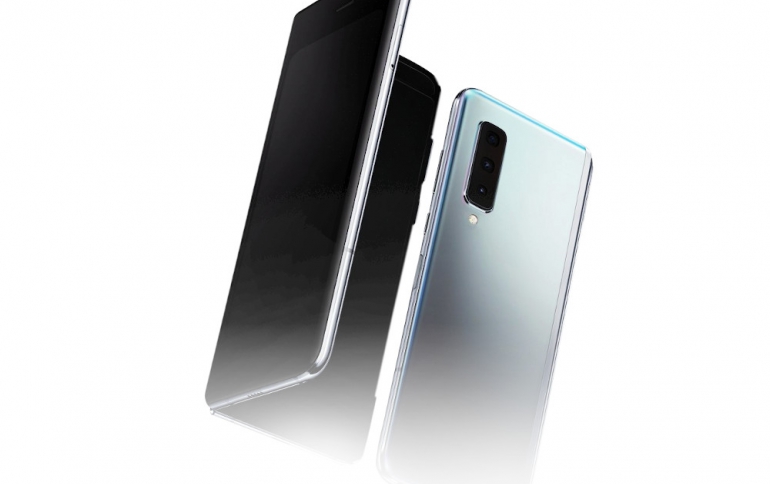 Samsung Galaxy Fold Coming to More Countries, LG to Enter the Foldable Smartphone Market
Samsung will soon expand the availability of the Galaxy Fold sales to 60 aditional countries, while LG is also expected to enter the niche foldable market segment next year.
Samsung will also release at least two new foldable models next year. One of the new Samsung foldable models is rumored to feature a clamshell design that folds vertically, while the other is likely to be an upgraded version of the current Galaxy Fold.
The clamshell model is projected to be unveiled in February, along with the 11th edition of the Galaxy S series, possibly during the MWC in Barcelona. The second edition of the Galaxy Fold will be likely announced around August.
The retail price of the clamshell phone is estimated to be around 1 million won ($845), matching the price of the company's flagship, non-foldable models.
FFebruary will also bring the current $2,000 Galaxy Fold to consumers in Vietnam, New Zealand, Brazil, Chile, Italy, the Netherlands and Greece, according to news reports.
Approximately 500,000 Galaxy Fold smartphones have been sold since the model's launch in September after delays lasting about five months due to display defects spotted by reviewers in April.
LG Electronics had chosen not to release a foldable smartphone this year. However, the company's first foldable model could be coming in 2020. LG has applied for multiple patents that describe foldable devices, inlcuding one filed with the Hague International Design System in May. The patent shows a foldable smartphone featuring an outward-folding foldable design, just like Huawei's Mate X.
LG has been restructuring its bleeding smartphone business and although it has confirmed the development of a foldable technology, it says it's too early for a market release.