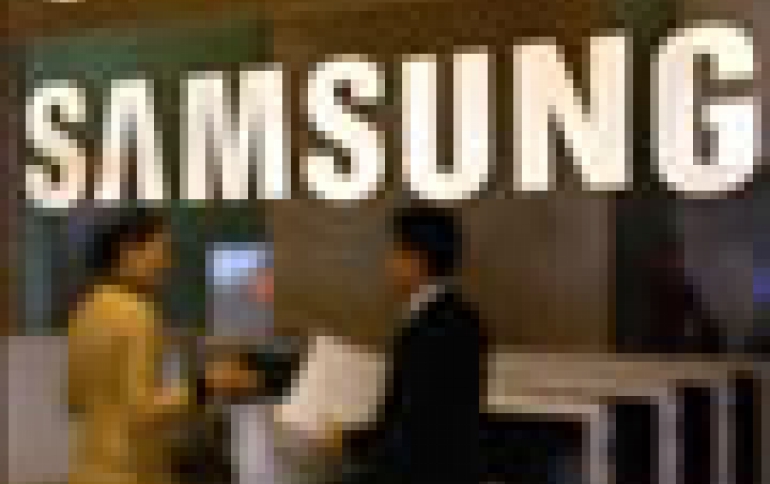 Samsung Introduces New 500GB 2.5-inch Hard Disk Drive for Mobile Computing
Samsung introduced their new 500-Gigabyte (GB) 2.5-inch hard disk drive with a shock operation tolerance of 400G/2ms. The Spinpoint M7 500GB 2.5-inch hard drive with 250GB per platter features a rugged base and cover design, offering better data protection for mobile laptop users. The Spinpoint M7 is available in 250-, 320-, 400-, 500-GB capacities. Samsung said that the drives use a new controller to reduce power consumption in seek mode to up to 25 percent over conventional 2.5" drives.
The Spinpoint M7 utilizes Samsung's proprietary SilentSeek and NoiseGuard technologies to minimize the noise-level of the mechanical drive operation.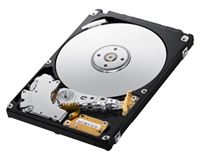 The Spinpoint M7 500GB hard drive featuring a 5400rpm spindle speed, 8MB cache, native command queuing and a 3.0Gbps SATA interface.
Qualification samples of the Spinpoint M7 are currently shipping to Samsung's OEMs. Global shipments in the United States and Europe began in April with shipments to other regions to follow accordingly.
New 50nm DDR3 Memory
Samsung also announced today plans to ramp up 50-nm class production of DDR3 memory chips this month. This is in response to increased demand stemming from Intel Corporation?s launch of its Intel Xeon processor 5500 series.
Samsung?s DDR3 enables OEMs to design servers that use up to 192 gigabytes (GBs) per system (16GBx12) and provides numerous improvements over its predecessor, DDR2, including at least a 60 percent improvement in power consumption and double the system performance, with speeds up to 1333 Megabits per second (Mbps).
Forty 50-nm class Samsung DDR3 solutions have been validated to work with the Intel 5500 platform. The Samsung DDR3 devices that have passed Intel?s validation program include 1Gigabit (Gb) and 2Gb DRAM chips, as well as 1GB, 2GB, 4GB, 8GB and 16GB registered DIMMs (dual-inline memory modules) and 1GB, 2GB and 4GB unbuffered DIMMs.
The newly validated DDR3 chips are available at speeds of 800 megabit per second (Mbps), 1066 Mbps and 1333 Mbps and can offer up to a 40 percent power savings at 1333Mbps, compared to 60-nm-class DDR3 chips.
Intel says it plans to launch its other two DDR3-only platforms during the second half of this year.