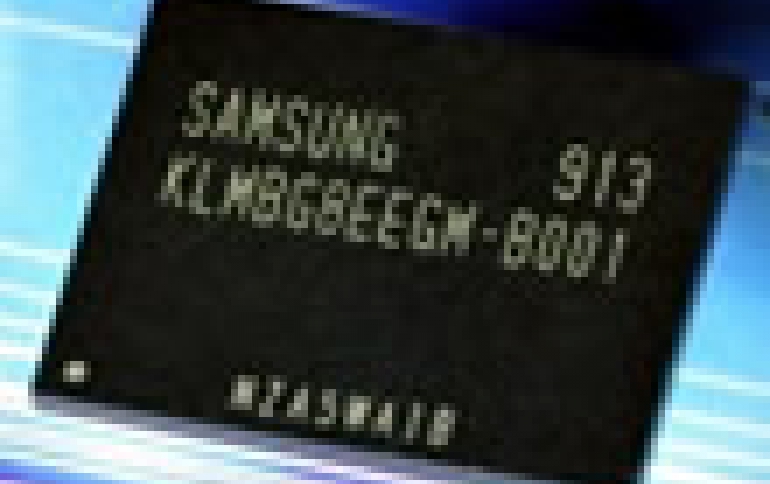 Samsung Keeps The Lead, SK Hynix Regains 3rd Spot in 2Q13 NAND Flash Sales Ranking
Samsung Electronics remained the leader while SK Hynix surpassed Micron Technology to regain the third spot in the in 2Q13 sales ranking data for branded NAND flash manufacturers released by DRAMeXchange. Samsung remained first ith $2.18 billion and a 37.8% market share, followed by Toshiba with $1.66 billion and a 28.7% share, DRAMeXchange said. SK Hynix moved up to number three in the second quarter of 2013, capturing a 14.6% share of the market.

The remainders of the top-five were rounded out by Micron and Intel, which had market shares of 11.7% and 7.2%, respectively.

Samsung has enhanced its embedded NAND device offerings for mobile devices and already expanded its presence in the SSD, eMMC and eMCP fields, DRAMeXchange noted. In addition, the vendor is gearing up for transition to 19nm process technology.

Toshiba has also seen its shares of the SSD and eMMC markets ramp up, and is accelerating technology migration to a newer 19nm node.

SK Hynix' strong shipments of eMMC and eMCP devices for mobile devices allowed the firm to regain the third spot from Micron, DRAMeXchange noted.

Micron's NAND flash revenues fell 4.5% sequentially in the second quarter, mainly due to its supply agreement with Intel, DRAMeXchange observed. However, the firm has accelerated its deployment in the SSD market which will become a growth driver for its NAND flash business in the future, DRAMeXchange believes.