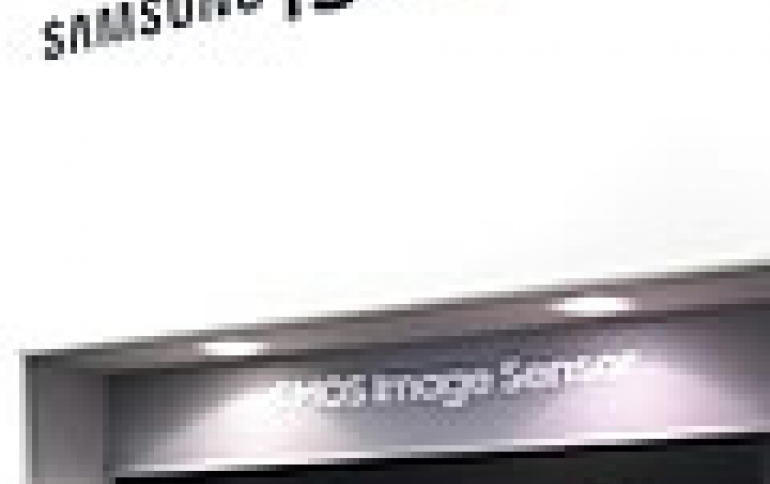 Samsung Launches ISOCELL Image Sensor Brand
Samsung Electronics today introduced its image sensor brand 'ISOCELL' as well as demonstrated solutions at the 2017 Mobile World Congress (MWC) Shanghai.
Samsung's brand for its image sensor lineup is named after the company's own ISOCELL technology. First introduced in 2013, ISOCELL technology separates each pixel with a physical barrier that reduces color crosstalk among pixels.
Image sensors, which can be used in security devices, medical instruments, and 360-degree cameras, will continue to play a key role in the global information communication technology industry. They play an important part in self-driving automobiles currently under development by major tech companies around the globe, as they help cars to detect pedestrians, street signs and lanes.
Sony currently ranks No. 1 in the image sensor sector with its "Exmor" solution, followed by samsung.
Samsung said the ISOCELL will come with four technological sub-brands, Bright, Fast, Slim and Dual, to respond to specific market demands:
ISOCELL Bright sensors deliver sharp images with high color fidelity and reduced noise in low light environments
ISOCELL Fast sensors provide fast autofocus onto still or moving objects even when dark
ISOCELL Slim sensors adopt the smallest pixel sizes available in the market at 0.9-1.0um, yet produce high quality images for the slimmest devices
ISOCELL Dual sensors can be mixed and matched in various combinations on consumer devices to bring about features demanded in the latest dual camera trent

At MWC Shanghai, Samsung will be featuring advanced logic solutions, including the Exynos 9 series with 10-nanometer FinFET process technology, for a wide range of platforms such as mobile, Virtual Reality (VR) and wearable devices.