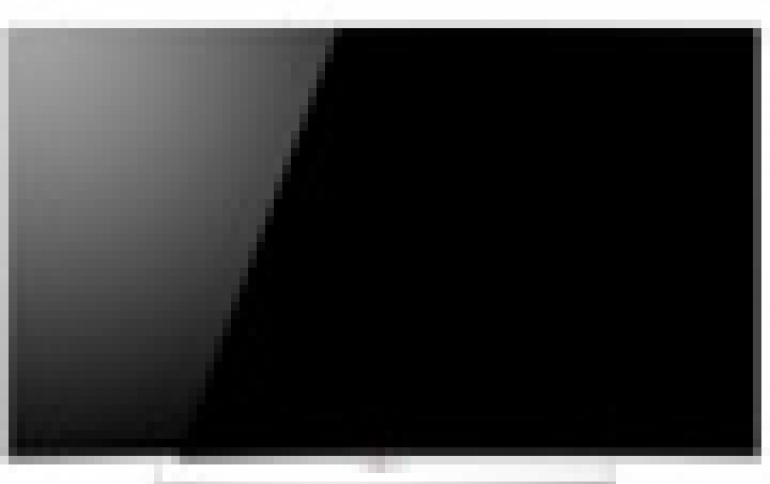 Samsung, LG To Push Back 55-inch OLED TV Release Plans
Samsung and LG will reportedly release their OLED TVs not earlier than 2013 as both face output yield problems. "Samsung and LG recently scrapped their plans to mass-produce 55-inch OLED televisions this year as the companies are having serious difficulties in improving manufacturing yield," The Korea Times reported on Thursday citing an official from market research firm DisplaySearch.

"The total shipments for OLED TVs this year will be 500, down from the 50,000 we had earlier expected," said the DisplaySearch official, citing the very low production yield as the main reason.

"Mass-produced OLED TVs will be available from late next year, not this year," the official added.

The South Korean giants exhibited their first 55-inch OLED sets at this year's Consumer Electronics Show (CES) in Las Vegas.

Neither company confirmed the report.

According to an earlier (September) report from Japan, LG Display had set up a pilot OLED line at one of its LCD panel fabs in Korea, and planned to turn the fab into the company's major OLED production base by 2015.

AMOLED manufacturing efficiencies and output yields seem not to match those of LCDs, at least for now. Furthermore, pricing for AMOLED materials will still command a premium because of the limited number of suppliers. Large-sized AMOLED panel production faces issues with scaling manufacturing to newer-generation fabs.

LG's White OLED (WOLED) TV panels vertically accumulate red, green, and blue diodes. With white color light emitting from the diode, they display screen information through color layers below the TFT base panel. According to LG, this leads to a lower error rate, higher productivity, and a clearer Ultra Definition screen via the benefits of small pixels. Further, it is possible to realize identical colors in diverse angles via color information displayed through a thin layer. Lower electricity consumption in web browsing environments for smart TVs is another key strength of WOLED, LG claims.

Samsung Electronics 55-inch AMOLED TV uses a horizontal red/green/blue (RGB) pixel structure, which requires a fine metal mask (FMM) for the patterning of AMOLED material.