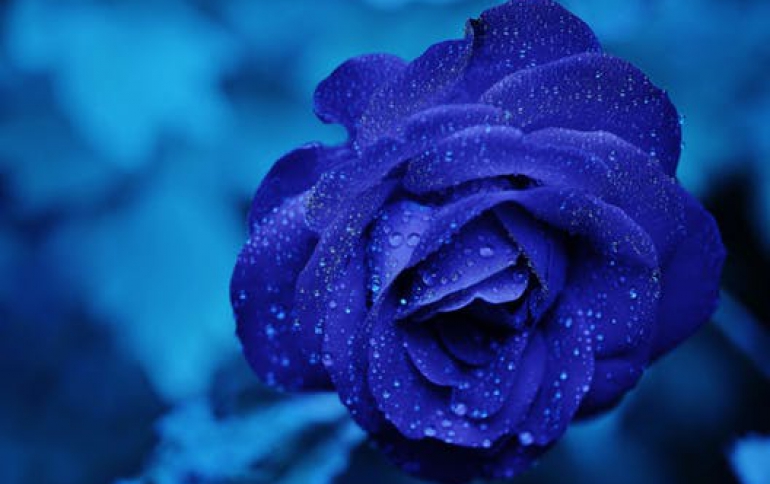 Samsung, LG Showcase Smart Signage Solutions At DSE 2013
Samsung Electronics and LG Electronics will participate at the Digital Signage Expo (DSE) held this week at the Las Vegas, showcasing their latest technology innovations. Samsung will be showcasing the Samsung Smart Signage Platform, a new open-source digital signage platform designed to simplify the digital signage deployment process . Available on select Samsung large-format displays launching this year, the Smart Signage Platform is an integrated, open-source platform built around an embedded media player and software developer kit (SDK).

"Samsung's Smart Signage Platform allows developers to create apps that enable seamless delivery of dynamic content and messaging. We are already actively engaged with a number of the leading content developers and look forward to welcoming more onboard in the coming months," said Tod Pike, senior vice president at Samsung?s Enterprise Business Division.

Samsung's new SDK for signage software allows software partners to develop customized signage applications suitable for an array of business and user environments. The platform is designed to provide a simpler path to deployment for organizations that are looking to transition from static signage to dynamic digital displays.

As a cloud-based solution, the Smart Signage Platform has the ability to locally or remotely send content from a web server directly to a display. This enables software providers to distribute software updates and changes directly to displays that are connected to the platform, offering their customers with a quick solution for keeping content fresh and targeted for the needs of their end users.

Powered by a System on Chip (SoC) semiconductor and featuring a dual-core CPU, full codec video processor and either 4GB or 8GB of storage depending on the model, Samsung?s Smart Signage Platform includes an embedded, high-performance media player which allows users to play back content without the need for a separate PC or set-back box. The technology also supports open pluggable standard (OPS) platforms.

The Smart Signage Platform is compatible with the 2013 lines of the following Samsung digital signage products:

- ME - C Series - these slim displays provide increased energy savings of 35% or more over CCFL backlit displays, while a thin chassis and narrow bezel help simplify installation.

- PE - C Series - a line of slim large format displays designed for high-traffic areas that require 24/7 reliability, including commercial, public and corporate environments. These displays feature LED backlighting and anti-glare technology.

- MD - C Series - ideal for commercial, public and corporate environments, the design elements of these displays facilitate enhanced performance with the added benefit of cost-savings. At just 19mm, a narrow bezel allows audiences to focus more on the content.

Seperately, LG Electronics will unveil its 2013 line of digital signage products at Digital Signage Expo 2013, led by the industry?s first 84-inch class "Ultra High-Definition" 4K digital signage display.

LG's flagship digital signage monitor for 2013 is its 84-inch class (84.0 inch diagonal) Ultra HD Signage Display. Boasting pixel resolution of 3840 x 2160, four times higher than Full HD displays, it offers the sharpest picture available on a large-screen display.

Integrated into all LED models, including the 84-inch class Ultra HD screen, is LG's In Plane Switching (IPS) panel technology , which helps ensure accurate color saturation and contrast at wide-angle viewing (both horizontal and vertical). LG's display technology also provides a temperature tolerance of up to 230 degrees Fahrenheit (110 degrees Celsius), which helps alleviate a common problem of screens overheating, affecting picture quality.

The all-new Ultra HD commercial widescreen LED screen (model 84WS70MS-B) provides wide viewing with a high quality picture featuring Ultra HD technology, quadrupling FULL HD resolution to 8 million pixels. The Ultra HD 2160p display has a bezel width of just 27.9mm at its thinnest point. The 84-inch class Ultra HD display may be mounted in portrait or landscape mode and also features a multi-touch option perfect for commercial applications.

The 47-inch class (47.0 inches measured diagonally) LG 47WX50MF Outdoor Display features technologies that make it a well-suited solution for delivering messages in outdoor spaces. In addition to LG?s IPS panel technology, the 47WX50MF features LG's Shine Out technology, which is designed to deflect ambient light, helping to avoid color wash out or lackluster images. Shine Out and the display's brightness level of 2,000 nits combine to produce content that looks great even in environments with abundant natural light.

LG will also showcase a number of real-life scenarios in which the 21:9 aspect ratio of its ultra wide signage (model 29WR30) can be used to produce a great effect. Whether used to display news and advertising, or as a virtual banner, providing up-to-the-minute information at bus stops, movie theaters or restaurants, this new product provides value in a broad range of public settings.

Designed for intallation in hotel lobbies, retail environments and more, the backlit WV30 offer full HD 1080p picture and is expandable up to 15 x 15 tiles. This 47-inch class (47.0-inch diagonal) monitor has an narrow bezel of only 3.9mm (left/top) and 2.4mm (right/bottom), and functions in both portrait and landscape mode. It also incorporates an IPS panel, 800nit brightness and Shine Out technology (WV30BS features 500nit brightness and doesn't have Shine Out). LG also offers the 55-inch class (54.6-inch diagonal) WV70, which has an even smaller bezel at 3.4mm (left/top) and 1.9mm (right/bottom).

The WS10 and WS50 series are Full HD 1080p edge-lit LEDs with IPS panels and respective brightness of 450nit and 700nit. The WS10 also includes a built-in media player, while the WS50 features a narrow bezel of 11.5mm. The WS10 is available in 42-, 47- and 55-inch class (42.0-, 47.0- and 54.6-inch diagonal) sizes and the WS50 in 42- and 47-inch class sizes (42.0-, 47.0-inch diagonal).