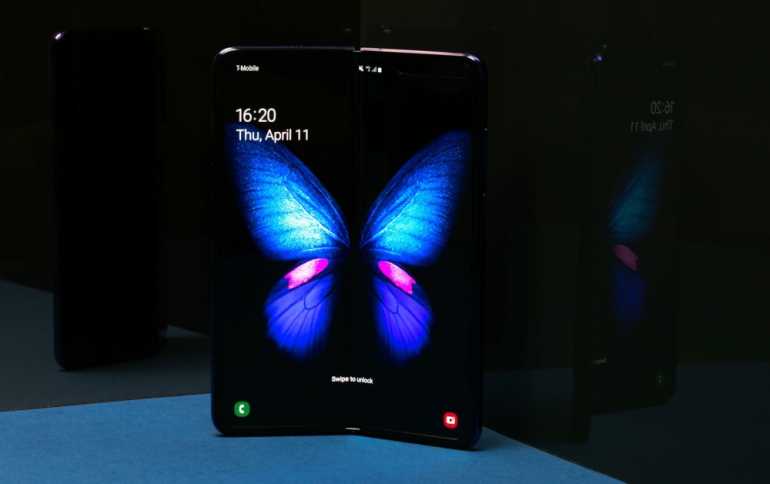 Samsung Works with Google, App Partners and Android Developers to Optimize Apps for the Galaxy Fold
Samsung Electronics wants to make sure that the Android applications for the new Galaxy fold smartphone offer a good user experience on the smartphone's displays.
The South Koren company says that it is working alongside its partners and the Android developer community to design a new foldable user experience.
Efforts to design new software for the Galaxy Fold began at the framework level in April 2018. As part of this process, Samsung developed a new UX and collaborated closely with Google to provide integrated OS support from Android.
Since the introduction of the Infinity Flex Display at SDC 2018, Samsung and Google set up test labs in cities across the globe – from Seoul to Mountain View to Beijing – to work with and encourage partners and developers to test and verify that their apps and services are optimized for the Galaxy Fold and the Android ecosystem. Alongside this effort, Google introduced changes in Android 10 to offer improved resizable activity, multi-resume functionality and an updated Android Emulator to help support multiple-display type switching – opening the door to future foldable device optimization.
Hundreds of apps have been optimized for the Galaxy Fold, including services from leading partners like Amazon Prime Video, App in the Air, Facebook, iHeartMedia, Microsoft, Spotify, Twitter, VSCO and more.
With features like App Continuity and Multi-Active Window, you can browse, watch, connect and multitask like never before. With Galaxy Fold, you can switch from the cover display to the main display and you can run multiple apps simultaneously, on the Galaxy Fold's 7.3-inch main display.