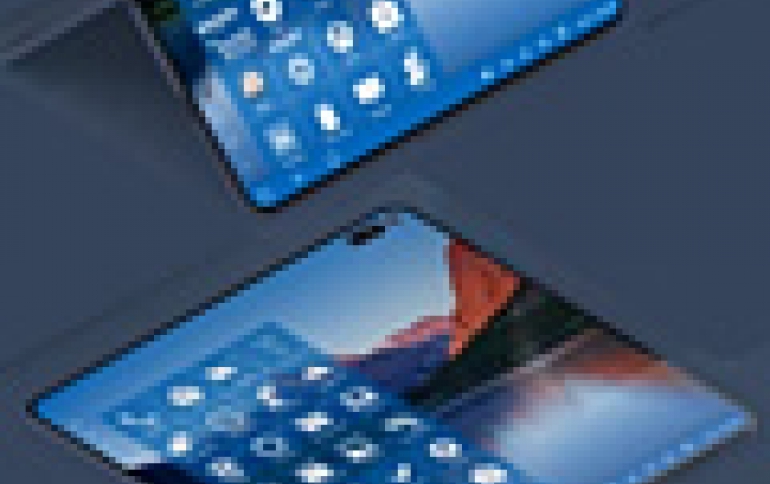 Samsung's Galaxy X Foldable May Have Appeared at CES
Samsung's highly hyped flagship foldable smartphone was reportedly demonstrated to select clients at a private meeting during CES.
The news come from the Korea Herald. "Samsung Display said it has developed a 7.3-inch foldable panel with plans to start production later this year," an industry source said.
A second source added, "Samsung attracted more clients to the private meeting compared to last year. The phone development seems to be almost finished, raising expectations for the phone launch."
Reports earlier this week said the phone might launch in December, with Samsung going on record saying that it's too early to talk about a release date.
Samsung is also said to demoed both infolding and outfolding phones during the meeting. Infolding phones reportedly had a curvature of 1R, while to outfolding prototypes implemented a curvature 5R.
The highest possible curvature is 1R - the amount of curvedness of a circle with a radius of 1mm. When folded, a foldable Smartphone looks like a sheet of paper leaving almost zero space between. As value of curvature goes down, a smartphone becomes thinner.
Although it is more difficult to implement a curvature in an
in-folding device, an both versions pose manufacturing difficulties when it comes to their design, which should withstand possible impacts from accidental drops.
Samsung Display has been working on the development of in-folding panels with a goal to make it durable enough even if it is folded and unfolded repeatedly for more than 200,000 times.
Since Apple is also preparing to release a foldable iPhone, a possible scenario would have Samsung Display as Apple's foldable panel supplier.
For now, you can surely expect new Samsung flagship phones from the Galaxy S and Galaxy Note lines to drop in 2018. The Galaxy S9 and S9+ should launch at some point in March followed by the Galaxy Note 9 six months later.