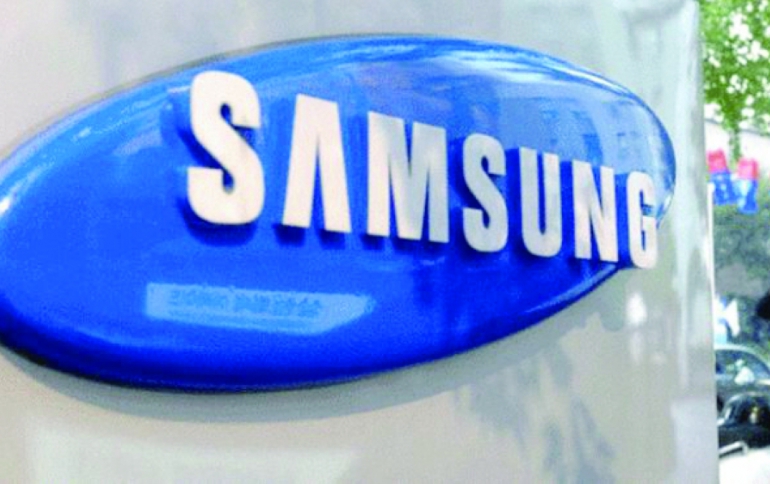 Samsung's Profit At 3-year high Thanks to Strong Memory Chip Sales
Samsung Electronics said Thursday its first-quarter profit surged to the highest level in more than three years as its semiconductor division posted the highest income in the company's history.
The company's January-March earnings jumped 46 percent over a year earlier to 7.7 trillion won ($6.8 billion or 757 billion yen), compared with 5.3 trillion won a year earlier.
Sales rose just 2 percent over a year earlier while operating profit surged 48 percent to 9.9 trillion won.
The results come after tough months for Samsung. Five of its top executives including it sleader Lee Jae-yong were indicted on corruption charges after they were ensnarled in a massive political scandal that led to months of public protests and the ouster of the South Korean president.
Samsung also had the Galaxy Note 7 smartphone recalled twice and discontinued last fall because the batteries were prone to overheat and catch fire.
Even though the first quarter is typically a slow season for chipmakers, tight global supplies and strong demand for microchips for computers, data servers and mobile devices led to a record-high profit. Nearly two-thirds of Samsung's operating income during the first quarter was generated by its semiconductor business.
In addition to earnings results, Samsung said it decided not to change the company's structure into a holding company. Samsung's board of directors believed that such a change would hurt the company's competitiveness.
The company said in a separate announcement that it would cancel its treasury shares valued more than 40 trillion won, a move that will likely boost its shareholders' values and ease worries that Samsung may use the treasury shares for the benefit of its founding family, rather than for all shareholders.