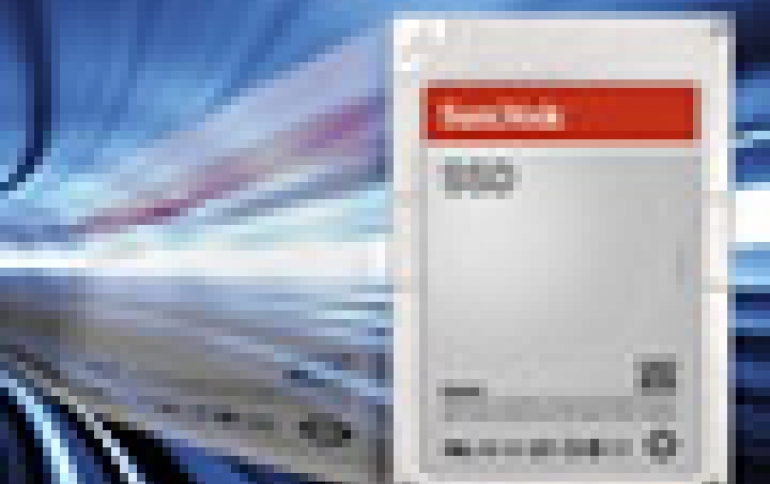 Sandisk Hopes Transition To 19nm NAND To Fuel Company's Further Growth
SanDisk has begun production of NAND flash memory using 19nm process technology and hopes that transition to the new process will generate a further cost reduction and higher performance. "In 2011, our 24 nanometer technology was the primary cost reduction driver and it accounted for the vast majority of our production output in the fourth quarter," said Sanjay Mehrotra, chief executive officer of SanDisk, during a conversation with financial analysts. "We began production of 19 nanometer technology in Q4 and it will ramp throughout 2012. As we have explained previously, NAND scaling is becoming more complex for the industry resulting in a lower rate of cost reduction from technology transitions. The 19 nm technology will generate a lower cost reduction rate compared to what we achieved with the 24 nm transition. Our 19 nm technology enables us to achieve what we believe are the world?s smallest and the most cost effective X2 and X3 memory die in high volume manufacturing in 2012. We will discuss our technology roadmap further at our analyst day in February," Mehrotra added.

SanDisk delivered strong Q4 and 2011 results in revenue growth, profitability and cash flows.

"We bolstered our technology leadership in NAND Flash and product roadmaps, and continued to grow faster than the semiconductor industry with market share gains in our core and new businesses. These results reflect our success in leveraging the extraordinary opportunities that are being created by the confluence of the content, mobility and storage trends and also speak to the success of our expansion into new markets, channels and customers with storage solutions that our customers want from us," Mehrotra said.

Sandisk also expects the mobile segment to benefit from several trends, including broadening adoption of tablets, the ongoing penetration of smartphones in emerging markets and increasing consumption of video. Increased adoption of tablets for content consumption and as productivity enhancing tools by both consumers and enterprises should drive strong growth for NAND flash. In addition, the ongoing shift from 2G to 3G mobile phones in emerging markets bodes well for increasing NAND flash consumption. Additionally, the increasing consumption of video on mobile devices, enabled by LTE networks, will continue to drive demand for more NAND flash.

The company also expects 2012 to mark the inflexion point of SSD growth for SanDisk with both the enterprise and client markets.

Sansdisk plans to strength its enterprise SSD market presence this year and further expand its product portfolio with PCIe and SATA SSD products. For the SSD market, the company's small form factor client SSDs are being adopted by PC OEMs into their new Ultrabook platforms in both standalone SSD and caching configurations.

Turning to fab operations, Sandisk has completed the planned capacity expansion within Phase 1 of Fab 5, and has now equipped approximately 30% of the Phase 1 space. The company expects future Phase 1 expansion to begin no sooner than July 2012.