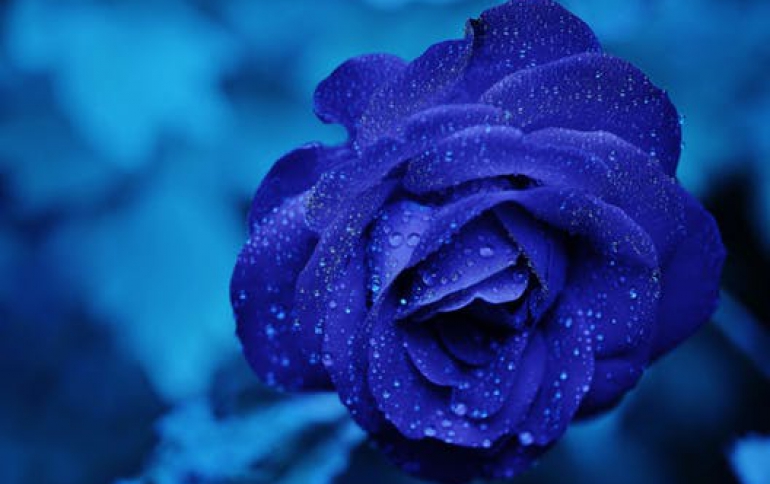 Sandisk Introduces iNAND Extreme Flash Drive, 128GB micro SDXC Memory Card At MWC
SanDisk today announced the next generation of its iNAND Extreme embedded flash drive (EFD) along with the world's first 128GB SanDisk Ultra microSDXC UHS-I memory card.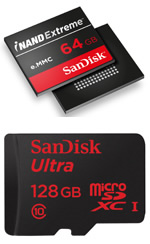 Currently being sampled to Sandisk's customers worldwide in capacities up to in 64GB, iNAND Extreme enables mobile device manufacturers to create responsive Android-based smartphones and tablets.
The iNAND Extreme features a new architecture that works with the latest mobile processors. The architecture includes a dual-core design, new hardware and software data management algorithms, and the latest e.MMC 5.0 specification.
iNAND Extreme now incorporates an error correction mechanism, which enhances storage endurance and makes it more resistant to fragmentation and other issues that slow down storage and mobile device performance over time.
The new iNAND Extreme is the first iNAND product to be built on SanDisk's 1Y nanometer (nm) process technology, which represents its second-generation 19nm manufacturing technology. This enables SanDisk to offer 64GB of storage capacity in a package just 11.5mm x 13mm in size and as thin as 1.0 mm.
Features and Specifications:
- Built on the eMMC 5.0 HS400 specification
- Sequential write/read speeds up to 80/300 MB/s; Random write/read speeds up to 3000/6000 IOPS
- New dual CPU and dual channel hardware architecture
- Software enhancements enable improved responsiveness and ensure performance consistency
- Infrastructure support and tools help mobile manufacturers
to improve handset and tablet time to market
General availability of the next generation iNAND Extreme is expected in the second quarter of 2014.
SanDisk also today announced the new 128GB SanDisk Ultra microSDXC UHS-I memory card.
Designed for Android smartphones and tablets, the new SanDisk Ultra microSDXC card provides the highest storage capacity available in a removable form factor.
A new version of the SanDisk Memory Zone app (available on the Google Play store in beta) lets users view, access, and backup all of their files from their phone's memory in one place. As a part of the SanDisk Memory Zone app, SanDisk is releasing OptiMem, a new feature that allows Android users to enhance their phone's internal memory by automatically transferring some of their old photos and videos to their microSD card. OptiMem will continuously monitor the user's mobile device memory levels, and inform them whenever the internal memory falls below a pre-defined threshold.
To enable 128GB of storage on a removable microSD card, SanDisk developed a proprietary technique that allows for 16 memory die to be vertically stacked, each shaved to be thinner than a strand of hair.
The family of SanDisk Ultra microSD memory cards is available worldwide in capacities ranging from 8GB to 128GB with MSRPs of $29.99 to $199.99. In the U.S., the 128GB SanDisk Ultra microSDXC card is available exclusively at BestBuy.com and Amazon.com.