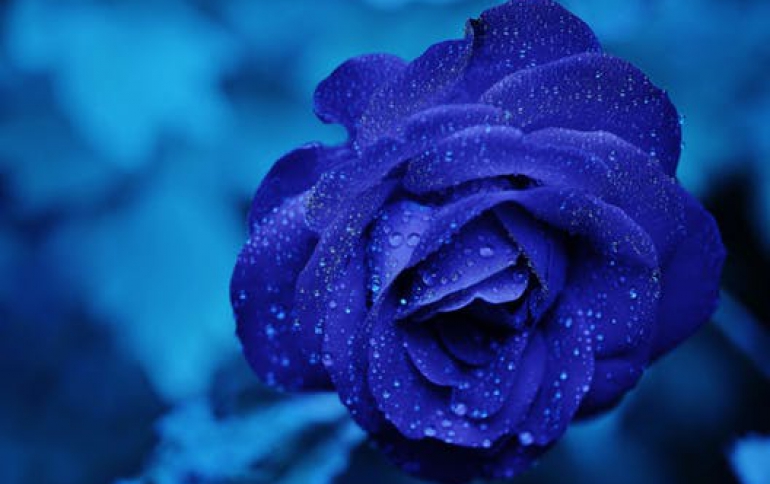 SanDisk Introduces New iXpand Flash Drive for iPhone and iPad
SanDisk today announced the SanDisk iXpand Flash Drive, the company's first USB Flash Drive designed specifically for iPhone and iPad. The iXpand Flash Drive is a simple-to-use solution that transfers photos and videos from an iPhone or iPad to a Mac or PC.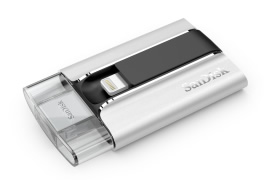 The iXpand sync app launches when the iXpand Flash Drive is plugged into an iPhone or iPad and can be configured to automatically sync photos and videos from the camera roll to the drive. In addition, users can store movies on the iXpand Flash Drive and instantly play them directly from the drive on their iPhone or iPad. Most popular movie formats - .WMV, .AVI, .MKV, .MP4, .MOV - are supported.
The iXpand sync app also enables cross-platform encryption, offering consumers the ability to transfer and access their sensitive files from iPhone, iPad, PC and Mac computers. Using the iXpand sync app, files can be password-protected on the drive directly from an iPhone or iPad and then decrypted on a Mac or PC and vice versa.
The iXpand Flash Drive is available in 16GB, 32GB and 64GB capacities and is compatible with iPhone 6, iPhone 6 Plus, iPhone 5s, iPhone 5c, iPhone 5, iPad Air 2, iPad Air, iPad mini 3, iPad mini 2, iPad mini running iOS 8 or iOS 7.
The iXpand Flash Drive was designed with a flexible connector so it can connect directly to iPhone or iPad without first removing the protective case. The drive features a metal exterior and also comes with a two-year limited warranty.
The iXpand Flash Drive will be available in the U.S. at Best Buy stores and at BestBuy.com. Starting November 16, Best Buy stores will exclusively offer the 32GB iXpand Flash Drive at an MSRP of $79.99. The drive is available now at SanDisk.com, and is coming soon to select retailers globally. The 16GB and 64GB capacities will be available at $59.99 and $119.99, respectively.