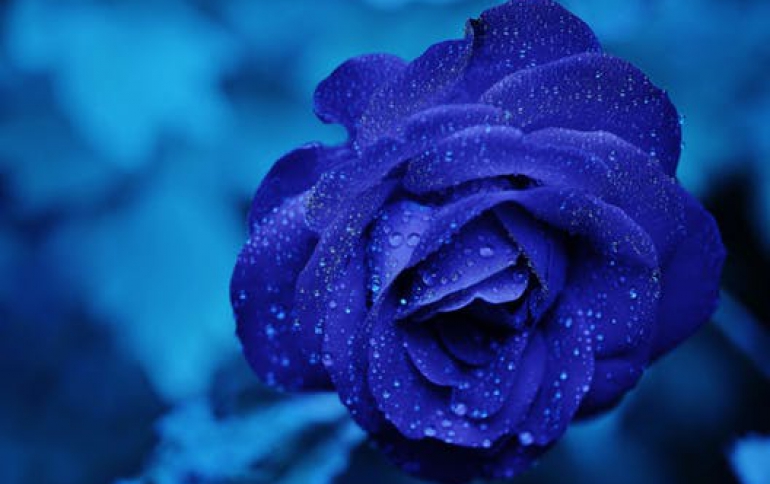 SanDisk Launches 2.5-Inch Solid State Drive For Notebooks
SanDisk today broadened its solid state drive (SSD) product line for the portable computer market with the introduction of a 32-gigabyte, 2.5-inch Serial ATA interface model, compatible with most mainstream notebook designs. Coming just two months after SanDisk introduced a 1.8-inch SSD for notebooks, the 2.5-inch SSD is now available to PC manufacturers as a drop-in replacement for hard disk drives.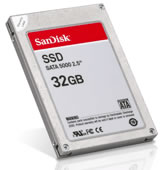 The SanDisk 2.5-inch SSD fits in the same internal slot as 2.5-inch hard disks, so notebook manufacturers can switch to the SanDisk SSD without altering their hardware designs.
SanDisk SSDs deliver 2 million hours mean time between failures (MTBF), approximately six times more than notebook hard disks. With no moving parts, SanDisk SSDs are also much less likely to fail when a notebook computer is dropped or exposed to extreme temperatures.
In notebook computers, data moves to and from an SSD more than 100 times faster than data moving to and from a hard disk. SanDisk SSDs offer a sustained read rate of 67 megabytes (MB) per second and a random read rate of 7,000 inputs/outputs per second (IOPS) for a 512-byte transfer. As a result, notebooks equipped with a 2.5-inch SanDisk SSD can boot Microsoft Windows Vista Enterprise in as little as 30 seconds and access files at an average speed of 0.11 milliseconds. A notebook using a hard disk requires an average 48 seconds to boot and an average 17 milliseconds to access files.
The SSDs have also minimal power requirements, with savings rated at over 50 percent compared with a hard disk drive -- 0.9 watts during active operation versus 1.9 watts.
Because SanDisk SSDs don?t need a motor, bearings or a moving head mechanism, they generate much less heat than hard disk drives.
The 32GB, 2.5-inch SanDisk SSD is available now to computer manufacturers, with initial pricing of $350 USD for large volume orders. SanDisk SSDs will be demonstrated at the CeBIT show in Hannover, Germany, from March 15 to 21, 2007, in Hall 23, Stand B28, and will be featured on March 16 during the PressExpoUSA @ CeBIT 2007 event.