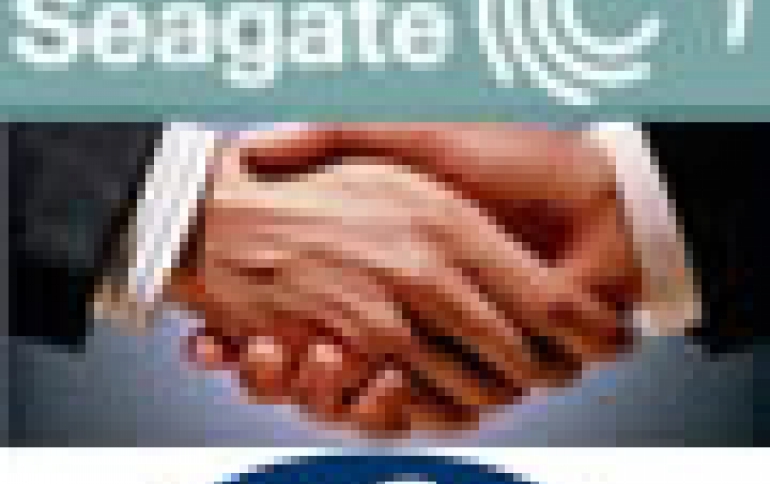 Seagate Completes Acquisition of LaCie
Seagate and LaCie S.A. announced today the completion of the purchase by Seagate of all of the shares of Philippe Spruch and his affiliate, representing 64.5% of the outstanding shares of LaCie. The price payable to Philippe Spruch and his affiliate may be increased by 3%, to €4.17 per share, in the event that within six months Seagate holds at least 95% of the share capital and voting rights of LaCie.

The completion of the transaction follows the required clearances from the French Ministry of Finance and the US and German Antitrust Authorities. As a result of the completion of the transaction, Seagate intends to file in the coming weeks with the French Autorite des marches financiers an all-cash simplified tender offer on the remaining LaCie shares.

Following discussions with the Board of Directors of LaCie, in particular with the independent members, Seagate has increased the proposed offer price at which it will file its tender offer to €4.50 per LaCie share (without an additional 3% price supplement in the event that a squeeze-out procedure is implemented). Seagate may carry out a squeeze-out procedure at the same price of €4.50 per LaCie share if it were to hold at least 95% of the shares and voting rights of LaCie.

The Board of Directors of Lacie welcomed the revised offer price and intends to support the revised offer as long as the final report of the independent expert affirms the valuation.