Seagate Delivers 8TB Game Drive Hub for Xbox Gamers
Seagate took its latest storage solution for Xbox gamers to the next level with the new Seagate Game Drive Hub for Xbox, which features 8TB of storage and a multi-purpose USB hub for players with massive game libraries.
Designed and tested in collaboration with Xbox, Game Drive Hub for Xbox works with any console in the Xbox One family of devices (Xbox One, Xbox One S and Xbox One X).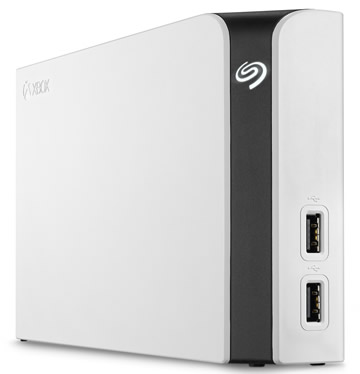 With 8TB of capacity Game Drive Hub for Xbox has plenty of room for 200+ Xbox games. It has two front-facing USB 3.0 ports and can be connected to Xbox One accessories, such as steering wheels and even other Game Drives.
Xbox One automatically detects the drive when connected to the USB port and walks the user through the basic installation process. Setup can be completed within minutes.
Game Drive Hub for Xbox connects by high-speed USB 3.0.
The external had disk will be available this month for an MSRP of $199.99.