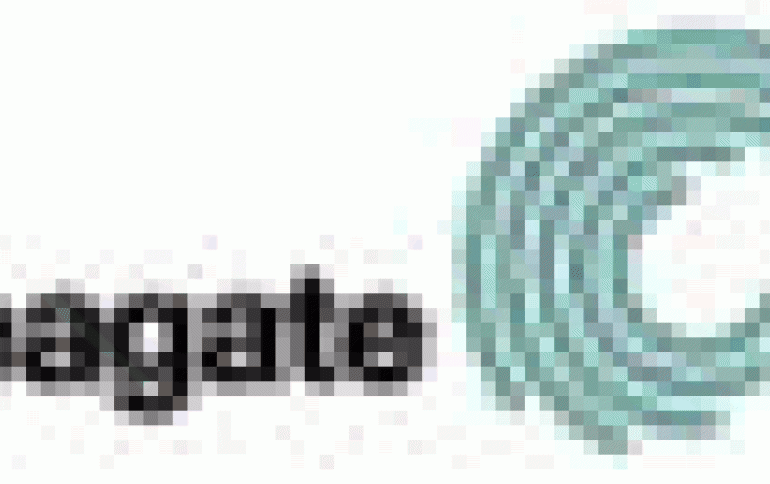 Seagate ships 6GB 1-inch hard drive
Seagate announced it is shipping a new 1-inch, 6GB hard drive, added to its popular 1-inch ST1 Series hard drive for handheld applications. Seagate began shipping this industry-leading 6GB drive in December 2004. The 6GB Seagate ST1 Series can hold up to 150 hours - or 3,000 songs - of high-quality music files (128 kbps), providing breakthrough value and storage capacity for small music players, PDAs and handheld entertainment devices.

Since it was first introduced in June 2004, the Seagate ST1 Series hard drive family has been used in the leading handheld music players and adopted by more entertainment device makers than any other 1-inch hard drive - including Creative, Olympus, Rio, Sanyo, Virgin and others.

Now shipping to select OEM customers in 6GB capacity, and also available in 5GB and 2.5GB, Seagate ST1 Series hard drives also deliver important and unique features for handheld applications. Seagate's exclusive RunOn Technology ensures consistent music playback while in a high-motion environment, such as jogging - the drive actually senses and compensates for motion to stay on track. And Seagate's G-Force Protection technology protects the drive against shock from mishandling, increasing the robustness of the devices into which it's integrated.

Seagate's unique Design Service Centers (DSC) provide dedicated labs to help device makers and channel system integrators design innovative new consumer electronics products. DSC offer a variety of testing, integration and mechanical analysis services, to help customers design, innovate and deliver a new world of hard drive-capable entertainment.

RunOn Technology: Reliability under high-motion conditions.
People often bring their music player with them when walking, running or during other physical activities. Seagate's ST1 Series differs from other hard drives because it is designed to compensate for the vibrations and harmonic distortion caused by such high-motion activities. The drive incorporates Seagate RunOn technology, which enables the drive to detect when these unwanted harmonic frequencies occur and automatically keep the read heads on track.

G-Force Protection: Protection against shocks from mishandling.
When many hard drive-based devices are dropped, the read/write heads remain over the media. A hard drop creates a shock that can cause the heads to slap against the hard drive's platter - pieces of the head can be scattered in the drive, and a microscopic dent can be left on the platter. Seagate understands that drops happen, and builds the ST1 Series hard drive with G-Force Protection, which protects the drive against shock by moving the heads off the platter when the device is powered off. Thus, during a drop, no parts make contact with the media inside the drive. G-Force Protection makes any handheld device using the ST1 Series hard drive more robust and more reliable.