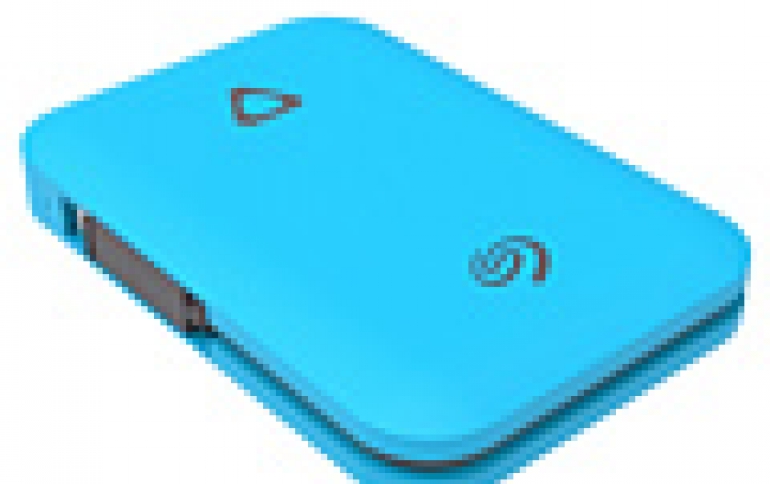 Seagate's New VR Power Drive Adds Capacity and Extends Battery Life of the HTC VIVE Focus VR Headset
Seagate Technology and HTC VIVE have jointly launched the Seagate VR Power Drive at the 2018 HTC New Ecosystem Conference in Shenzhen, China, helping VR device users expand their storage capacity and battery life.
Tailor-made for the high-end device VIVE FOCUS, the Seagate VR Power Drive combines an external mobile media storage and portable battery into one solution. It helps users extend their use by providing them with additional storage space to carry and back-up their VR and mobile content as well as additional battery life. Seagate VR Power Drive offers a storage capacity of 1000GB for users' digital content. With its integrated MicroB cable and USB-C adapter, the drive can connect to the VIVE Focus without the help of a computer allowing users to directly access their library of files stored on the VR Power Drive from their VIVE Focus.
Additionally, the built-in 5,000mAh battery of the drive allows users to extend the battery life of their VR device any time anywhere. The Seagate VR Power Drive also provides its users with a belt clip to increase the portability of the drive. HTC smartphone users can expand the capacity of their mobile phones by connecting directly to the Seagate VR Power Drive to access, view, and backup their mobile content or extend the battery range of their phones with the flick of a switch to activate the power bank feature.