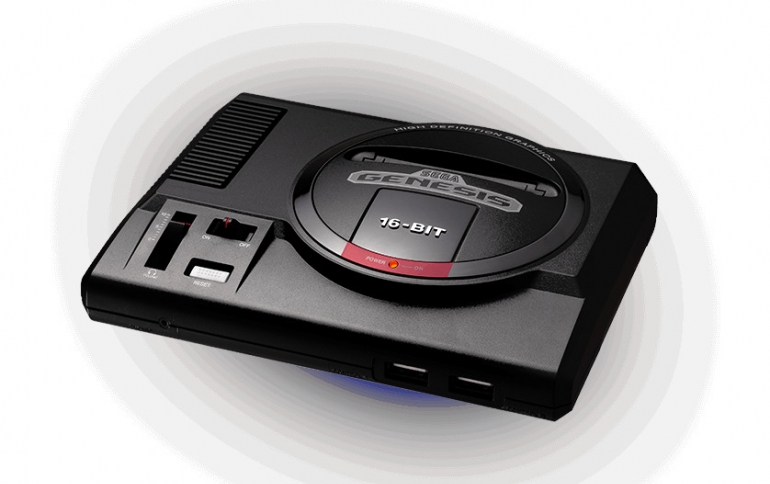 Sega Genesis Mini Coming in September
Sega announced that it will ship a Genesis Mini retro console in September.
"The iconic Sega Genesis returns September 19, 2019, with our lovingly crafted Sega Genesis Mini for $79.99! Simply plug-in and play 40 of the console's legendary titles, 10 of which we're announcing today," Sega wrote in a tweet.
The Sega Genesis Mini is a miniature replica of the original 16-bit Sega Genesis video game console that took the market by storm in the late 1980s and early 1990s.
The console will ship with Ecco the Dolphin, Castlevania Bloodlines, Space Harrier II, Shining Force, Dr. Robotnik's Mean Bean Machine, Toe Jam & Earl, Comix Zone, Altered Beast, Gunstar Heroes, and, of course, the original Sonic the Hedgehog, plus 30 other titles. And it will include two classic wired 3-button control pads that are modeled after the Genesis control pad, a USB power adapter, power cable, and HDMI cable.