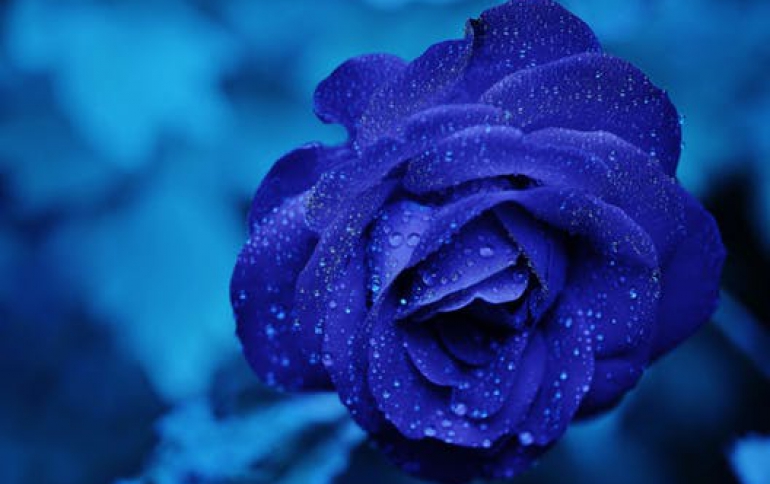 Seven megapixel compacts push the limits
A dizzying array of camera models is on display at the PMA 2005 show in Florida, USA. But standing out from the mix of the powerful – such as Canon's EOS 350D consumer SLR (known as the EOS Digital Rebel XT in the US) – and the penny-pinching – Concord's £50 three-megapixel starter 3047 – are compact, point-and-shoot cameras that pack at least 7Mp.

These aren't the first models of the type: for example, the Olympus C-7000 Zoom and Pentax's Optio 750Z have been around for awhile. But most of the new cameras are more truly compact. And with prices as low as $360 (around £200), they are mainstream products that will appeal to buyers who would have opted for a 5Mp model until now.

Lower-resolution cameras still deliver sufficient resolution for attractive prints, even at sizes of 8-x-10 inches and larger. But if you're a serious photographer, 7Mp provides more control over your photographic results, since you can crop shots more extensively without compromising image quality.

Here are some highlights of new models being shown at PMA 2005, the Photo Marketing Association International event. All of these cameras are scheduled to become available in March, except for the Samsung V70 and V700, which are available now, and Nikon's 7900, which the company says will ship in April.

Camera Parade

Canon Digital Ixus 700: At £339 plus VAT, the 7.1Mp Ixus 700 (called the Digital Elph SD500 in the US) is the priciest of these new cameras. But it also makes the most striking first impression. It's not as svelte as some Ixuses (including the Ixus 50, a new 5Mp model that the US is calling the SD400), but it's still amazingly sleek for 7Mp. Like other Ixus cameras, it's got an elegant metal case, and Canon has given the Ixus 7000 somewhat curvier styling than previous models. Its new features include a clever option that automatically rouses the camera from sleep mode when you pick it up. The Ixus 50 has a 3x optical zoom and a 2-inch LCD (two features it shares with most of the other new 7-megapixel models), and costs £271 plus VAT.

Casio Exilim EX-Z750: The $450 (around £250) EX-Z750 looks a lot like other Exilim "Card" models--which means it's extremely thin and eminently pocketable. It ups the ante on most of the models here in two ways: Its 7.2Mp resolution is a bit higher than most, and the camera has an oversized 2.5-inch LCD rather than a more typical 2-inch display. It also comes with a docking station for easy recharging and TV output.

Nikon Coolpix 7600 and 7900: Nikon introduced two 7.1-megapixel models, both of them in the company's familiar compact form factor with a prominent grip so you can easily grasp the camera. The $380 (around £210) 7600 has Nikon's red-eye fixing technology, as well as D-Lighting (which aims to correct pictures in which backlighting results in underexposed subjects) and the aptly-named Blur Warning. The $450 (£250) 7900 has a more upscale metal case and some additional features, including one that identifies faces as you're framing a shot and then locks in on them, so they stay in focus even if the subject bobs and weaves before you take the picture.

Samsung Digimax A7, V70, and V700: Samsung still isn't one of the first companies that come to mind when you think of digital cameras, but it's a major presence at this year's PMA, and it's demonstrating no fewer than three competitively-priced seven-megapixel models. The A7 is the entry level model; it's not particularly svelte, but at $360 (£198), it's the least expensive model here. The $400 (£220) V70 ups the ante with an aluminum case and the only LCD here that swivels out from the case. And the $410 (£230) V700 has a smaller, swoopier case design and comes in three evocatively-named colours: noble wine, indigo blue, and milk silver.

Sony Cyber-shot DSC-W7: This new model in Sony's W line is a higher-end cousin to the DSC-W1, a top performer in Digit's reviews of point-and-shoot cameras. The £300-£350, brick-shaped DSC-W7 is a bit chunkier than some of the new models; it looks like a thicker version of Casio's Exilim and shares some features, including 7.2Mp resolution and a big 2.5-inch LCD. As with other Cyber-shot models, Sony boasts of fast response times; the vendor says the DSC-W7 can take full-resolution pictures at just over one-second intervals.

Watch the birdie

Seven megapixels may be the top of the line for point-and-shoot cameras at the moment. But it won't stay that way forever: Concord representatives are talking about an 8Mp camera the company plans to ship late this year for $250 (£140). Better-known manufacturers are unlikely to meet that price point, but you can bet that Concord's EasyShot 820Z won't be the only consumer-priced, 8Mp compact camera out there.