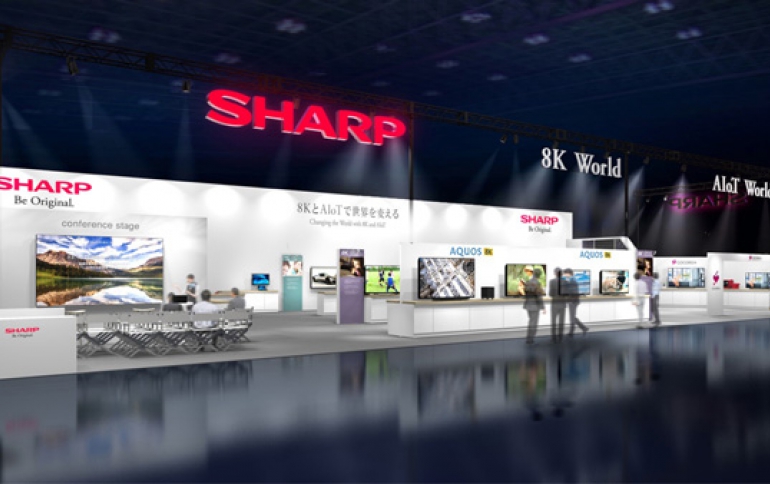 Sharp To Invest $1 billion in SoftBank's Tech Fund
Sharp said on Thursday it would invest up to $1 billion in SoftBank Group's planned $100 billion Vision private fund, as the company moves forward to transform itself into one of the world's top "IoT companies."
In the consolidated results of fiscal year ended March 31, 2017, Sharp's operating income was positive for the first time in 3 years due to it returning to profitability in all of its business units.
The investment period is 5 years and Sharp's commitment (maximum contribution) is USD 1 billion.
Taiwan's Foxconn, the parent of Sharp, has also said it intends to invest in the fund, as well as Apple Inc and chipmaker Qualcomm.
Softbak Group has been heavily investing in the tech sector.
On February 16, 2016, SoftBank announced they would rebuy a record 14.2% of shares, valued at $4.4bn, in order to boost investor confidence. On March 31, 2016, they announced they would sell shares worth $7.9 billion of their stake in Alibaba Group. On June 21, 2016, SoftBank sold its 84% stake in Supercell for reported US$7.3 billion to Tencent.
In July 2016, the Japanese group announced the company's largest deal ever to buy British chip designer ARM Holdings for more than US$32 billion. This acquisition was completed on September 5, 2016.
On December 6, 2016, after meeting with U.S. President-elect Donald Trump, chief executive Masayoshi Son announced SoftBank will be investing US$50bn in the United States toward businesses creating 50,000 new U.S. jobs.
On February 14, 2017, SoftBank Group agreed to buy Fortress Investment Group LLC for $3.3 billion. In February 2017, it was announced that Social Finance Inc. was close to raising $500 million from an investor group led by Silver Lake, and also including Softbank. Finally on March 28, 2017, the Wall Street Journal reported that SoftBank Group Corporation had approached Didi Chuxing Technology Co. about investing $6 billion to help the ride-hailing firm expand in self-driving car technologies," with the bulk of the money to come from SoftBank's $100 billion Vision Fund.