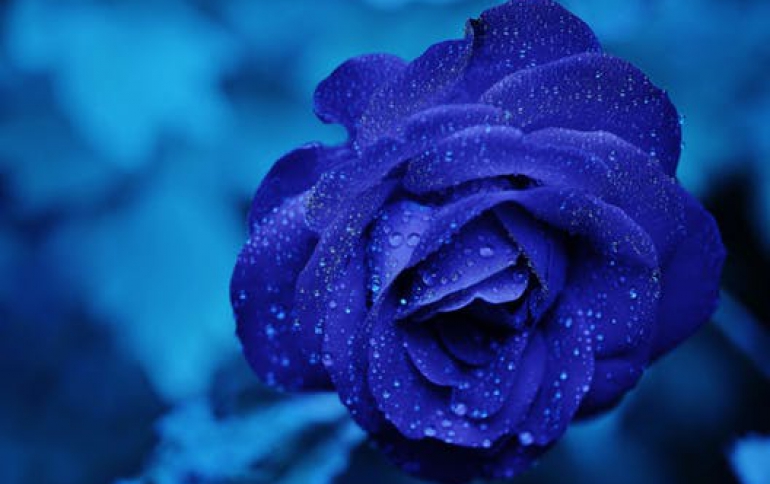 Shuttle All-in-One PC Barebone X50V4 Has A Touchscreen
Shuttle is rolling out the fourth generation of its new All-in-One PC Barebone X50V4, powered by an Intel Celeron processor. Shuttle's X50 All-in-One PC series features the 15.6 inch (39.6 cm) format, which is especially requested by the B2B sector of the market. As well as offering expandability, it is also quiet thanks to the machine's fanless design.
In contrast to its Atom-based predecessor models, the X50V4 now comes fitted with an Intel Celeron 2957U dual-core processor clocked at 1.4 GHz per core. The processor cores are extremely frugal with a thermal design power of just 15 W. With a depth of 42 mm the case provides space for a 2.5" hard disk or SSD and an mSATA module, and is for the first time able to accommodate up to 8 GB of DDR3L SO-DIMM memory. With a suitable SSD installed, the X50V4 is approved for continuous operation.
All standard connectors are provided on the underside of the case, e.g. 2x USB 3.0, 2x USB 2.0, 1x Gigabit Ethernet, VGA, HDMI as well as headphone and microphone jacks. A 2 Megapixel webcam, integrated stereo speakers, WLAN, card reader and a stand, which can be turned into a carrying handle, are also present. The standard VESA mounting interface allows the machine to be fitted to monitor arms and wall mounts for freely suspended use.
If required, up to four serial interfaces as well as 1x LPT and 1x DIO/RJ11 ports can be added to the rear side of the X50V4.
But it's not just internally that a lot has happened ? the IP54-compliant front panel of the touchscreen provides protection from dust and splashing of water making the X50V4 additionally resistant to external factors.
The new Shuttle All-in-One PC Barebone X50V4 is available on sale at retailers Europe-wide as of now. Shuttle's recommended retail price for either model is EUR 292.00 (ex VAT).
Specifications
Fanless and silent


24/7 nonstop operation
Requirements:
- Free circulation of air amongst the PC must be guaranteed.
- Ventilation holes must be clear.
- If a hard disk is installed, this must also be approved for permanent 
operation by its manufacturer.
IP54 protected: The front panel is dust-protected and protected from splashing of water according to protection class IP54.
Low power consumption
Power consumption: ca. 11 W (idle mode) and ca. 22.5 W (full load)
When switched off: 0.25W (S5 mode with EUP=on)
(Configuration: 4 GB RAM, 60 GB SSD and Windows 7)
Chassis
Colour: black or white
Dimensions: 391 x 327 x 42 mm (WxHxL) 
100mm VESA mount capable
Mounting hole for Kensington lock
Weight: 3.08 kg net, 4.24 kg gross
Operating system
This system comes without operating system.
It is compatible with:
- Windows 7 (including  Embedded), 32- and 64-bit
- Windows 8 / 8.1 (including Embedded), 32- and 64-bit
- Linux, 32 and 64 Bit [1]
Touchscreen
Touchscreen function supports fingertip input
Resistive 5-wire single-touch  technology
Including stylus for the touchscreen
39.6cm display (15.6")
39.6cm / 15.6" LCD display, ratio: 16:9 wide-screen panel
Resolution: 1366x768 = 1.05 Megapixel
Backlight unit: High power LED, Luminance: 220 cd/sqm
Glass thickness: 0.5 mm
Processor
Intel Celeron Processor 2957U (ultra low voltage)
SOC with integrated chipset including controller for memory and graphics
22 nm manufacturing process, FCBGA1168 package
4th Generation Intel Core Processor (Codename "Haswell")
Dual Core (two threads)
Core frequency: 1.4 GHz
L1/L2/L3 Cache size: 128 kB, 512 kB, 2 MB
Max. Thermal Design Power (TDP): 15 W
Supports  64-bit instructions, Execute Disable Bit
Intel Virtualization Technology (VT-x) with Extended Page Tables (EPT)
Enhanced Intel SpeedStep Technology
Thermal Monitoring Technologies
Passive heatpipe cooling without any fan
Integrated Graphics
The Graphics Processing Unit (GPU) is integrated in the processor
Intel HD Graphics core
10 Execution Units (EUs) clocked at 200 - 1000 MHz
Supports Intel Quick-Sync-Video and Intel Clear-Video
Supports DirectX 11.1, OpenCL 1.2 and OpenGL 4.0, Shader 5.0
Shared Memory technology
Up to three displays simultaneously
Two video outputs: HDMI v1.4 and D-Sub (VGA)
Supports triple display: the integrated display plus two external displays
1) Clone mode: all displays show the same content at 1366x768 resolution
2) Extended mode: all displays show different content, while the external displays run at Full HD resolution (1920x1080) maximum.
BIOS
AMI BIOS in 8 MByte EEPROM with SPI interface
Supports Power fail resume / AC power on state / always on / always off
Supports Wake-on-LAN (WOL) from S3, S3, S5 ACPI states
Supports hardware monitoring and watch dog functionality
Memory
1x SO-DIMM slot with 204 pins
Supports one module DDR3L-1333/1600 (PC3-10600/12800) at 1.35V
Maximum capacity: 8 GB


Caution:

This mainboard does only support 1.35V DDR3L memory modules.
Note: DDR3L has a lower operation voltage compared to DDR3
Hard disk drive / SSD
Supports one SATA hard disk or one SATA SSD drive in 6.35cm/2.5" format
The SATA 2.0 interface supports up to 300MB/s data transfer speed (3 Gbit/s)
Supports one drive with up to 12.5 mm height
Mini Slots
This devices comes with two mini expansion slots:
1) the half size slot is occupied with a WLAN module
2) the full size slot supports a mSATA flash memory card (max. 6 Gbit/s)
Card Reader: Integrated card reader supports SD, SDHC and SDXC memory flash cards
Webcam: Integrated 2.0 Megapixel (1600x1200) HD webcam
Microphone and speakers
Front panel with integrated Electret Condenser Microphone and
2x 2W speakers
Integrated Audio
Realtek ALC269 Audio Codec
Two analog audio connectors (3.5mm): 
1) Line-out (head phone)
2) Microphone input
Digital Audio is supported via HDMI.
Wired Network
RJ45 connector supports Gigabit LAN at 10/100/1000 Mbit/sec.
Network controller Realtek 8111G
Supports Wake-on-LAN (WOL) from S3, S3, S5 ACPI states
Wireless Network (WLAN)
WLAN chip: Realtek 8188EE
Supports IEEE 802.11b/g/n, max. 150Mbps up-/downstream
Security: WPA/WPA2, WEP
Half-size Mini-PCIe-Card
Front LEDs
Power LED (blue)
Hard disk LED (orange)
Connectors left side
Power button
2x USB 2.0
SD card reader
Hole with power button
Hole with Clear CMOS button
Connectors bottom side
HDMI 1.4 (supports digital video and digital audio)
2x USB 3.0
2x USB 2.0
Gigabit Network (LAN, RJ45)
Audio Line-out (head phone)
Microphone input
DC input for external power adapter
Perforation for optional TV/3G antenna (diameter: 9 mm)
Optional: 2x COM (RJ45), DIO (RJ11) for cash drawer (assessory POS01)
Connectors back side
VGA connector (D-Sub 15 pol., analog)
Optional: 2x COM, 1x LPT (accessory: PCL71 or POS01)
Connectors onboard
Serial ATA (6 Gbps)
Serial ATA power connector
4x USB 2.0 header (three occupied, one free)
Fan connector (4 pin)
LVDS header (Low Voltage Differential Signaling)
LPC header (Low Pin Count)
Power adapter
External 65 W power adapter (fanless)
Input: 100~240 V AC, 50/60 Hz, max. 1.6 A
Output: 19 V DC, max. 3.42 A, max. 65 W
DC Connector: 5.5 / 2.5 mm (outer/inner diameter)