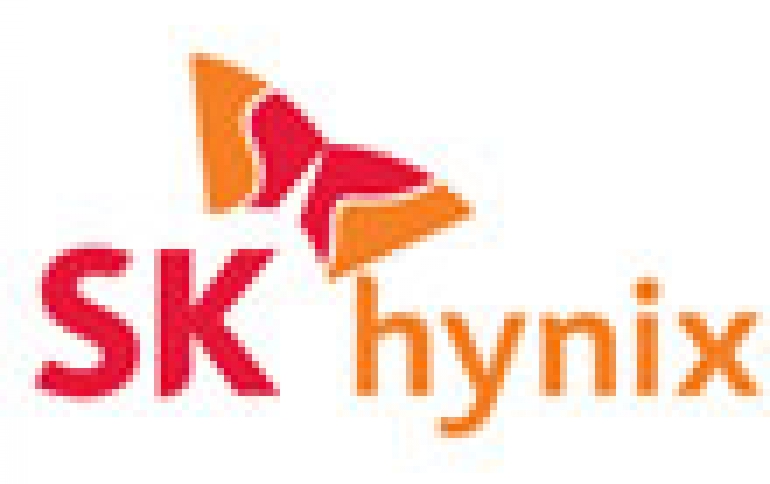 SK Hynix Challenges Samsung With Mass Production Of UFS 2.1 3D Memory Solution
SK Hynix has tapped into the next-generation mobile-use memory chip market that has been exclusively dominated by its rival Samsung Electronics by introducing its own universal flash storage (UFS) 2.1 memory chip. The company has started to mass produce UFS 2.1 128/64/32GB solution based on its own 2nd generation 3D NAND Flash, in-house firmware and controller. UFS 2.1 represents a leap in performance by enabling High-Speed Gear 3 interface with dual data lanes. Sk claims that combined with mobile processors such as Intel's Cannonlake, the interface can exhibit even higher performance than legacy interfaces.

The UFS 2.1 is the world's fastest embedded flash memory for mobile IT devices which offers a significant boost in reading/writing speed at low power and supports high density. The new UFS 2.1 solution operates at 800MB/s and 200MB/s for sequential read/write. respectively. It's more than three times faster in read tasks compared with eMMC 5.1.
Meanwhile, Samsung Electronics began mass production of world's first 128GB embedded UFS chip in February last year. Samsung has also rolled out a 256 GB UFS solution, which has a reading speed of 850MB/s.
The performances of Samsung's UFS are expected to improve. Kim Do-kyun, a senior research fellow at the Memory Business Division at Samsung Electronics forecast that the external UFS card V1.0 which transfers 600MB per second will upgrade to the external UFS card V2.0 which transfers 1.2GB per second by the end of the first half of 2018.
In addition, the internal UFS 2.0 and 2.1 which transfer 1.2GB per second are expected to jump to the 3.0 version which transfers 2.4 GB per second in the first half of 2018. Internal UFS devices are expected to become able to realize a transfer speed of 2.4GB per second that is more than two times faster than current products in the first half of 2018.